Empowering Client Education and Personal Growth in AI & XR
Bite-Sized Learning and In-Depth Resources to Enhance Your Client Interactions and Professional Skills.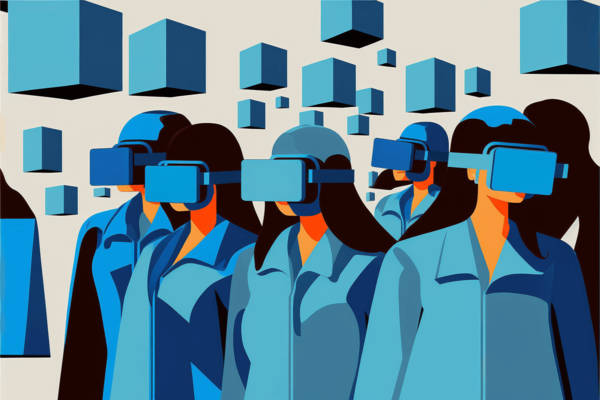 Introduction to Virtual Reality
Entry Level | AIXR Certifcation
A place to start your journey into VR. We break down the jargon and dispel the myths around this technology by introducing you to tools and resources that can accelerate your career.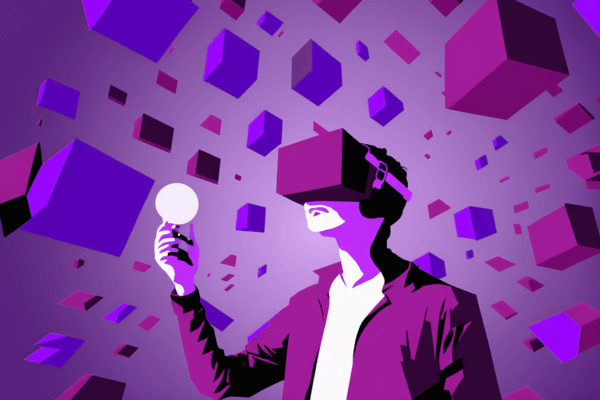 Intellectual property for AI & XR
Entry Level | AIXR Certifcation
Introduce yourself to the concept of intellectual property protection in the metaverse, an understudied legal area of our immersive future that is sure to shape the ways that we do business.
Introduction to Aritifical Intelligence
Entry Level | AIXR Certifcation
Demystify AI concepts, feel comfortable discussing AI without being overwhelmed by technical jargon and confidently engage in basic conversations about AI.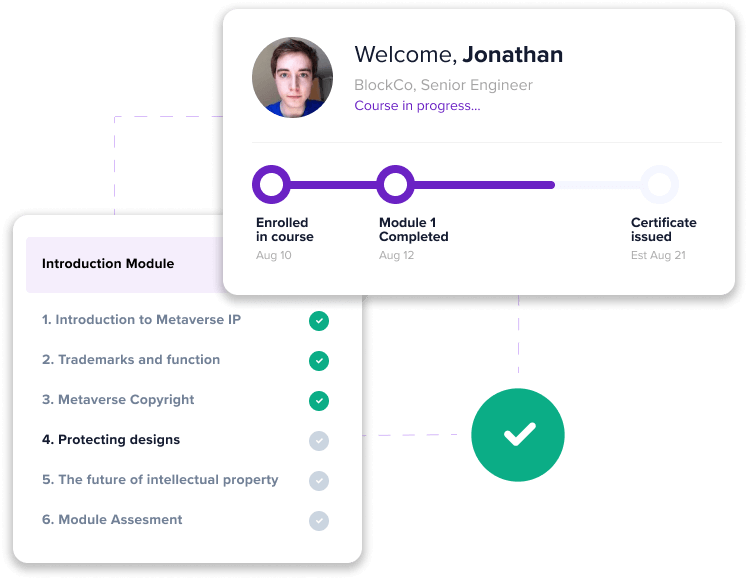 Progress career paths, and stay on top of a rapidly changing industry.
Stay on top and ahead of the competition
Industry recognised certifications
Seek expert advice from AIXR mentors
Frequently asked questions
Q: How much do AIXR's courses cost?
AIXR has a library of free courses available. Those who want unlimited access to our paid courses, and the additional benefits afforded by premium membership.
Q: Will you receive a certificate or accreditation upon completion?
Yes! You can also use your certificate to demonstrate your knowledge and skills to potential employers or clients and can be added to their resume or LinkedIn profile.
Q: Who can benefit from AIXR's courses?
Anyone who wants to gain knowledge and skills related to immersive and web3 technology. Gain an understanding of the latest trends, best practices, and tools in the field, as well as practical skills for designing, developing, and deploying.
Q: How long are the courses, and what's the time commitment?
The length of courses varies, from a few hours to several weeks. The expected time commitment will be listed in the course description. You can commit as much or as little time as you want.
Q: What can I expect from each module or lesson?
AIXR's courses are self-paced and on-demand. Each module or lesson typically includes a mix of instructional materials, such as videos, readings, and assessments.
Q: Do I get access to any other resources?
Yes! You'll also have access to the AIXR community, where you can network with other professionals in the industry, share knowledge, and collaborate on projects in addition to an exhaustive library of templates, demos and research.
These companies already are on the waitlist...