Web3 Marketing Fundamentals Course
Learn about the evolution of technology from Web1 to Web3, and understand how to create and manage successful marketing campaigns that leverage committed and efficient Web3 communities.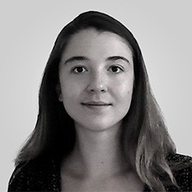 Emmanuelle Rurek
AIXR Trainer
Overview
This course has been built for individuals who wish to achieve a greater understanding of the potential applications of Web3 marketing techniques within an overall marketing strategy.
Understand the different technologies behind Web3

Learn how to adapt marketing strategies to Web3 technologies

Gain insights into successful Web3 marketing strategies and projects with real-world examples
Syllabus
We provide you with a complete toolset to take forward and apply to your own marketing campaigns, ensuring you use Web3 technologies to the best of your abilities and thrive against competitive metaverse organisations.
M1 - Welcome & Overview
Users are introduced to the learning content and objectives found within the course and our course leader, Emmanuelle Rurek. The module will conclude with a discussion to help you make the most of the course.
📚 In this module:
Introduction to the learning content
Agenda outline of the key modules and what they will include
Outline of the key learning objectives and takeaways to focus on
M2 - Introduction to Web3 Marketing
Users will understand the evolution from Web 1.0 to Web 3.0 as well as the intrinsic values of Web 3.0 such as community, decentralisation, interoperability and transparency to better understand how to communicate with Web 3.0 audiences. Users will also investigate the differences between traditional and web3 marketing.
📚 In this module:
Module Introduction
The Evolution from Web 1.0 to Web 3.0
The Values Behind Web 3.0 Marketing
Traditional Marketing vs Web3 Marketing
M3 - Marketing the Technology Layers
Users will dive deep into the different technologies behind Web 3.0, such as blockchain technology & smart contracts. Users will also learn about Wallets, Cryptocurrencies & Tokens, and understand the ways they can be used within successful campaigns. Users will also discover more about DAOs, and the marketing opportunities that exist within Extended Reality and immersive technologies.
📚 In this module:
Module Introduction
Blockchains & Smart Contracts
Crypto, Wallets & Tokens
DAOs, DeFi & DApps
Immersive & Realtime Technology
M4 - Creating Web 3.0 Communities
Users will learn more about the process behind building an engaged and efficient web 3 community. The process of creating value will be disclosed, and community management strategies will be discussed. To conclude the module, users will be given the opportunity to interact with the AIXR discord channel.
📚 In this module:
Module Introduction
The Community Effect
Building Value
Engaging Your Communities
Community Management Strategies
Growth Opportunities
M5 - The Future of Web3
Users will be given a breakdown of the challenges and predictions for the future of Web3 marketing. Users will also be given an understanding of potential career and business opportunities within the space.
📚 In this module:
Module Introduction
Challenges & Predictions
Career & Business Opportunities
Recap of Learning Objectives
Additional Resources, Links and Information
Instructor
AIXR instructors are real-world professionals, with practical day-to-day experience in metaverse industries. The Academy works with instructors and advisor members to verify and further develop content to ensure it's employer ready.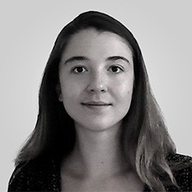 Emmanuelle Rurek
Social Media Manager, Minteed
Emmanuelle Rurek was chosen specifically to develop and lead this course. She is a highly experienced and educated expert in the field of Web3 and Metaverse marketing.
Emmanuelle has made this course suitable to those working at all skill levels within XR and the Metaverse, with a specific focus on B2C marketplaces.
Certification
Certified by leading professionals and organizations in your field, AIXR certificates are recognised by top metaverse employers. Advance your career and remain competitive in the job market by demonstrating your expertise and experience, giving potential employers confidence in your abilities.
Questions
Q: Do I have to pay for a course?
Create an account for free to access a range of courses and community features, or upgrade to a monthly plan for unlimited library access.
Q: How long does it take to complete this on demand course?
Intermediate courses are designed to be completed at a self guided pace over 3-5 days.
Q: What additional content do I get access to?
You also get access to a wide range of templates, mentors, networking tools and industry events related to the course materials.
Web3 Marketing Fundamentals Course
Industry backed ceritifcate