Make Meaningful Industry Connections
Navigate the fast-paced AI & XR world effectively. Connect, collaborate, and create business opportunities that maximize impact and profitability.
Precise Networking
Break free from one-size-fits-all networking platforms. Connect with fellow AI & XR professionals who truly comprehend your journey.
Targeted Visibility
Avoid getting lost in the crowd. Use industry-specific tools to highlight your unique skills and attract the right attention.
Collaborative Growth
Join forces with other professionals to enhance your skills, drive innovation, and amplify your profitability in the AI & XR sector.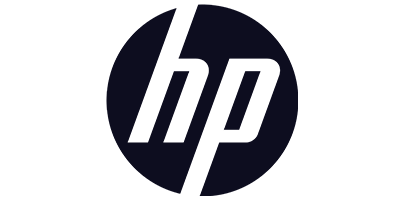 A suite of unique networking features.
Tools made just for AI & XR professionals
Share your work, list your top tools, and meet trusted experts. Join exciting discussions, work together in shared spaces, and manage joint projects.
With AIXR, you get hand-picked networking suggestions and a personal profile that shows off your skills. With AIXR, you're all set for success in the AI & XR world.
Personalized Professional Profiles
Work & projects showcase
Expert verified profiles

Human made introductions

Focused discussion boards

Search and filter capabilities

Company & organisation profiles

Favoruite and save lists
and much more…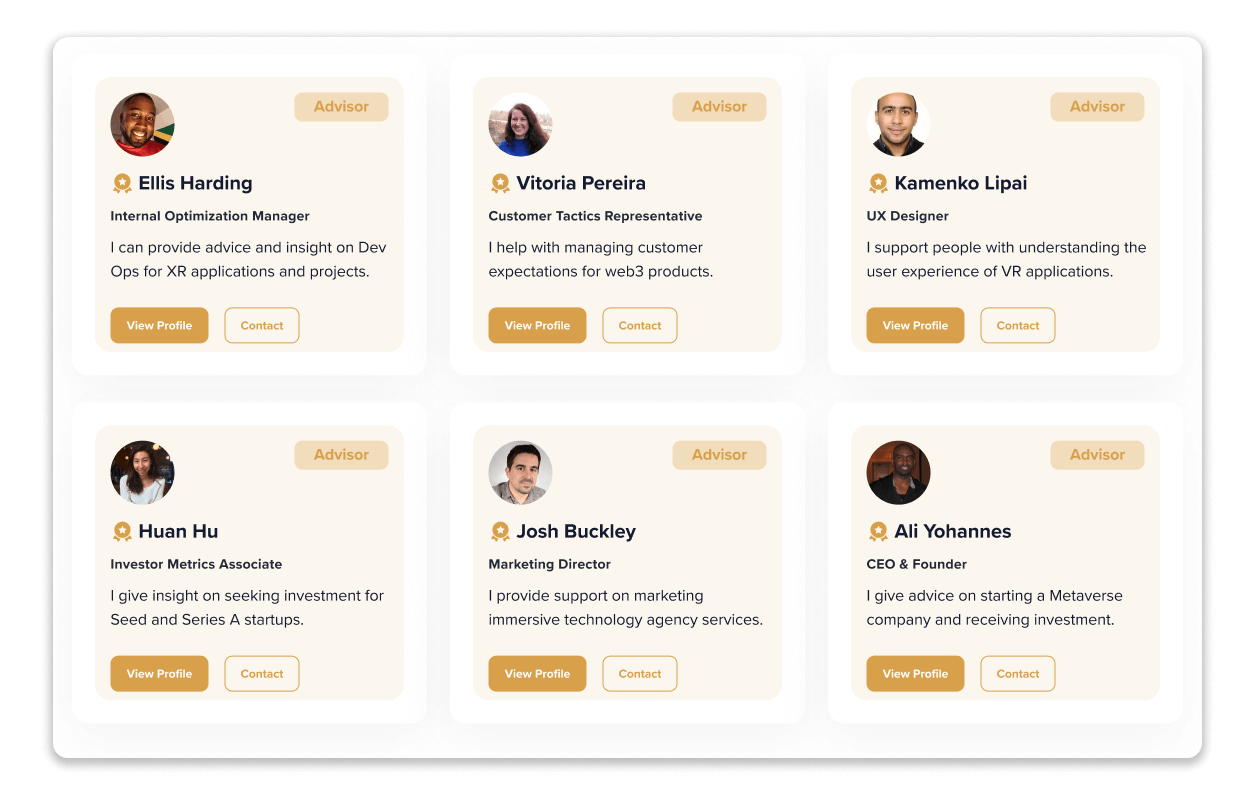 Connect with the Right People.
Broad professional networking platforms often miss the mark in addressing unique industry needs. AIXR breaks the norm with a suite of specialized tools designed for AI & XR professionals.
Build Connections that Matter in the AI & XR Sphere
AIXR's human made introductions and connection suggestions, focus groups, and tailored discussion boards all allow for effective networking.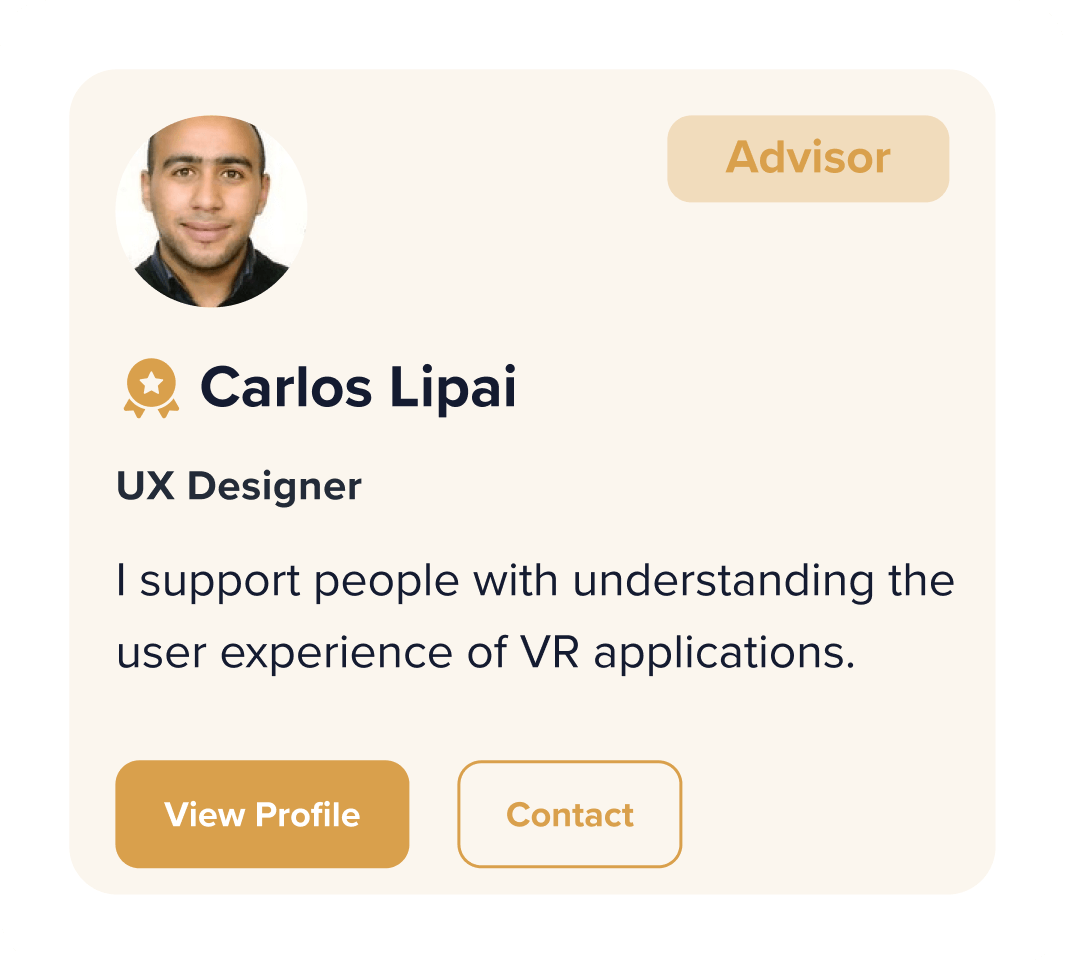 Boost Your Company's Presence.
We've created a space where both professionals and companies can shine
Our platform allows you to link your profile with your company, showcasing your role in the organization's success. This gives companies visibility, attracts potential partners, and brings in the right talent.
Linked company and individual profiles
Increased business opportunities
Find the right specialised talent