Build better brand
experiences

within the Metaverse.
The Retail & Consumer group is a platform for discussing how to marketing, distribute and sell products in the Metaverse. The group is open to anyone working with retail and consumer products, with a focus on direct to consumer marketing, exhibitions & events, luxury goods, fashion, beauty, home & DIY and grocery.
This group provides a space for retailers and brands to discuss best practices for reaching consumers in the Metaverse, as well as exploring new ideas and strategies for marketing their products. Follow the group to stay up-to-date with the latest trends in Metaverse retailing, or apply to become an advisor if you have extensive experience in the field.
Members from:
Direct to consumer marketing
Exhibitions & Events
Luxury Goods
Fashion
Beauty
Home & DIY
Grocery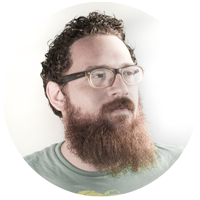 Panos Voulgaris
Creative Director, MALVI
Retail & Consumer Group Co-Chair
Creative Director for MALVI, focused on instilling a diversified but coherent direction throughout every design field. Transitioned the company from an architecture driven team to a multidisciplinary design and communication agency.





To view the full list of group members, resources and followers, you must create and sign into a free AIXR account.
Free accounts coming soon
Business

and the Metaverse
Join or follow AIXR groups and understand your industry better.