Find and land your dream job in AI, Web3 or VR/AR
Whether you're new to the industry or a seasoned professional, AIXR provides you with the most relevant suite of tools to help you scale your career and support your development.
Match with top quality employers
AIXR has been built to provide a wealth of talent-focused resources that can assist businesses in finding the top metaverse job candidates with the specialised skills to meet those tricky-to-fill roles.
AIXR members gain access to a vast pool of quality employers and career opportunities from within the industry. This allows you to identify the roles that are right for you, and make contact with employers who are seeking the best metaverse talent.
Companies on AIXR are looking for…
VR Software Engineer
Frontend Developer
Senior Unity Developer
Spatial Technology Engineer
Smart Contract Engineer
Blockchain Developer
Node.js Developer
Data Infrastructure Engineer
Full stack developer (MERN)
UX Research Engineer
Augmented Reality Creative Lead
VR/AR UI Frameworks Engineer
Technical 3D Artist
Concept Artist
VR Product Designer
Narrative writer & designer
Studio Producer
Digital Technology Manager
Managing Editor
Metaverse Operations Director
Go-to-market strategy manager
Channel innovation manager
Defi Analyst
XR Account Manager
Social Media Manager
Strategic Account Manager
Sales Consultant
Junior Marketing Coordinator
Enterprise Sales Manager
Client Services Executive
Growth Marketing Manager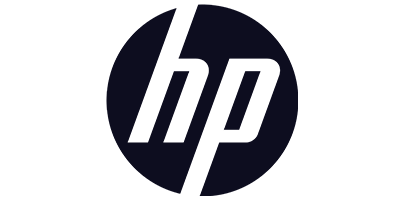 Start with the right tools.
AIXR provide the means by which you can be best placed to secure those major roles in the Metaverse. Our complete suite of tools is updated regularly and will put you ahead of the competition in the battle for top Metaverse jobs.
AIXR's permanent jobs board allows you to easily target roles amongst hundreds of potential options. Updated regularly with entry-level to senior roles, potential employers look at your AIXR profile to find out your Metaverse interests.
A curated and targeted collection of industry resources like resume builders and application trackers allow you to effectively prepare for the workplace, speed up your search and ensure you appear technically proficient in the role you're searching for.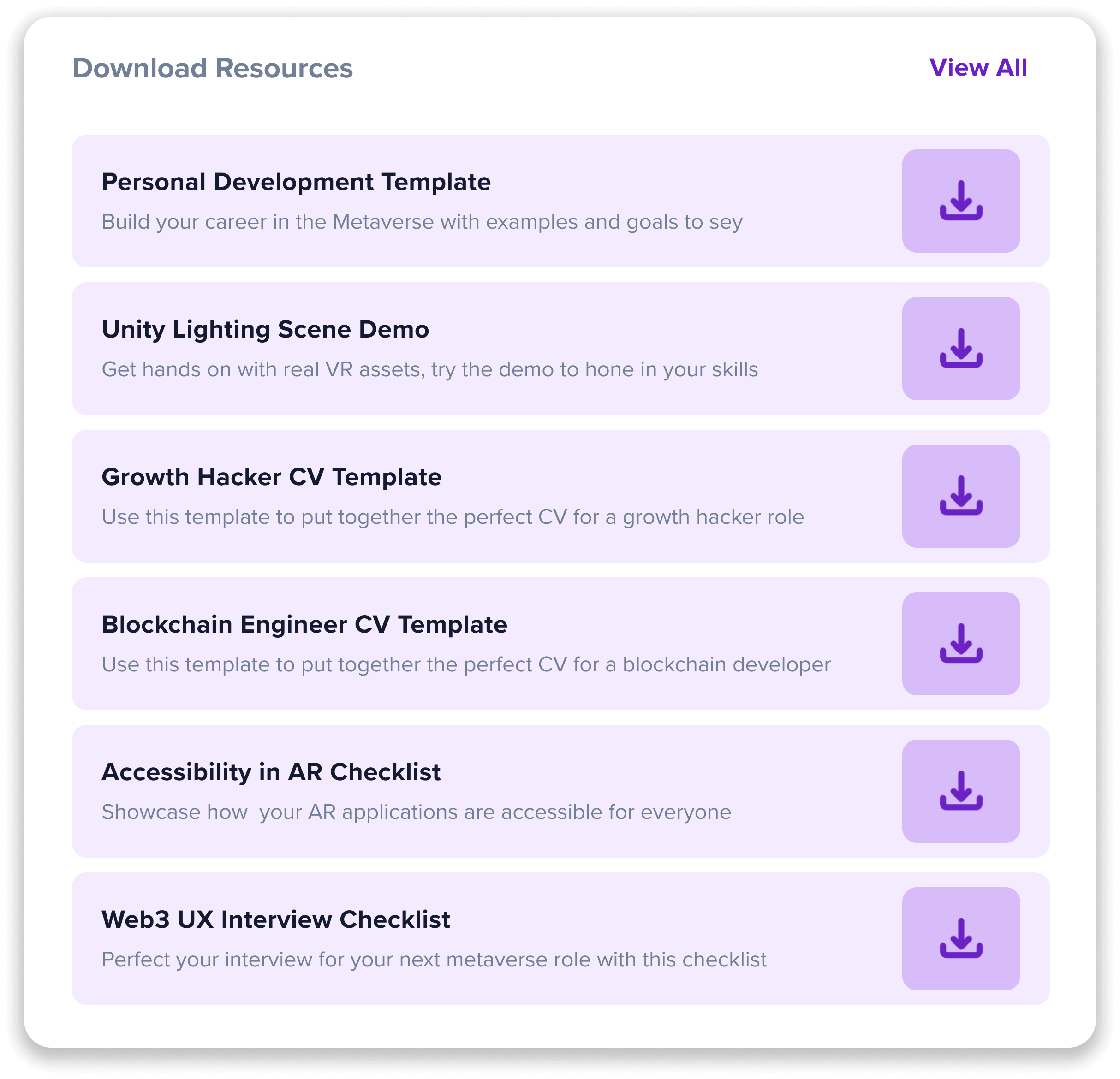 AIXR's Advisory Groups are led by some of the most experienced and knowledgeable figures within the industry. Connect with advisors to get feedback, insight and support while you expand your skills and find your next career move.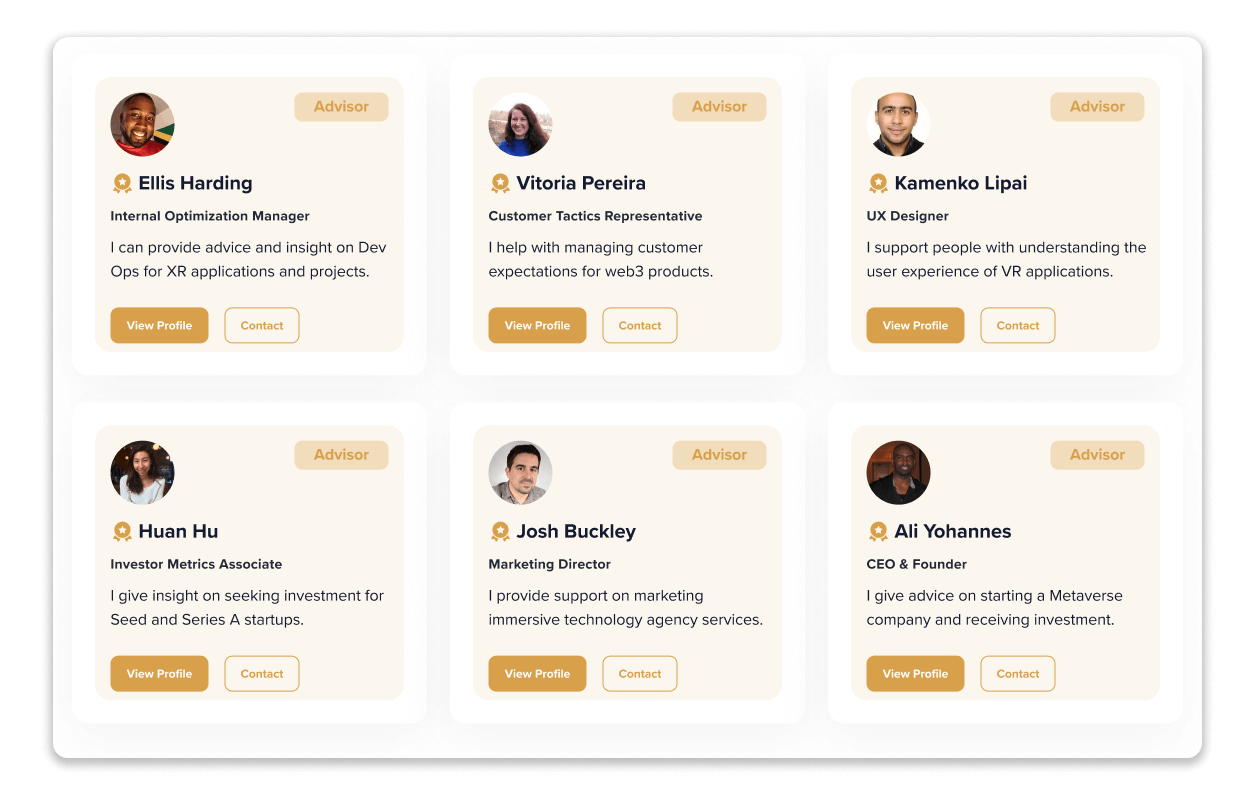 AIXR offers a range of tailored e-learning courses and industry resources, built for those with an interest in the Metaverse and XR industries. Ideal for individuals hoping to build career progression or expand on existing skills.
Boost your prospects of a dream career by 175%
Find jobs faster
The Metaverse promises to rapidly develop job opportunities. With Meta promising to create 10,000 jobs in the EU over the next 5 years, AIXR will provide you with the tools to secure your dream role.
Progress your career
Almost 80% of all advertised tech roles are at a senior level (TechNation). AIXR helps you train the necessary skills and gain vital accreditation that allows you to climb the career ladder and access the top end of the industry.
Earn more money
The average salary of a Metaverse AR/VR Engineer in 2022 is said to be $114,000 (Ziprecruiter). AIXR's e-learning tools and resources will help you upskill and capture the industries most in demand and competitively paid roles.
Community tools that speed up your career search and provide instant feedback.
Our Discord community resource, available to members, can be connected to your AIXR profile. 
Connect to AIXR
By becoming a member, you are accessing a platform that provides:
Tailored Resources
E-Learning & Upskilling Opportunities 
Regularly Updated Jobs Board
Connect to Discord
By connecting to our vast network on Discord, you access a community that provides:
Real Time Conversations
Expert Feedback
Networking Opportunities