GOTO Amsterdam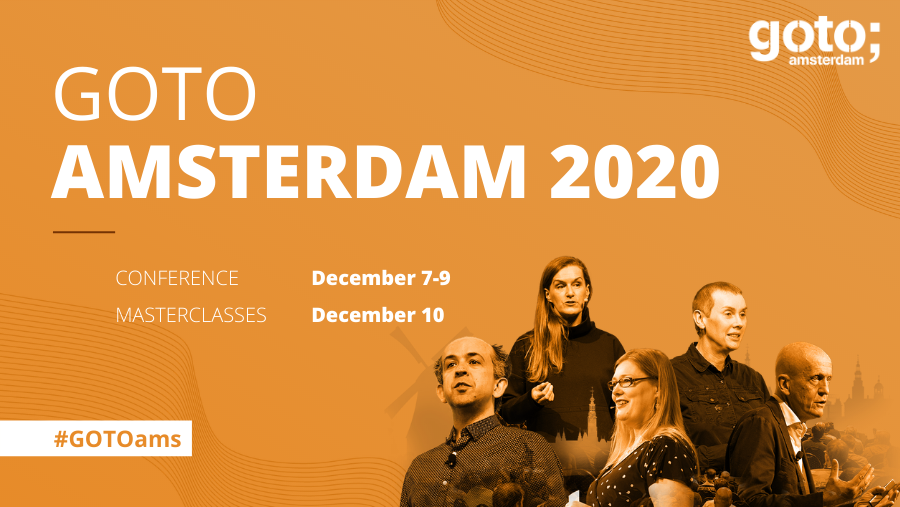 Members receive 15% off tickets to attend GOTO Amsterdam!
GOTO Amsterdam
is a leading software development conference that gathers
the
pioneers and game-changing coders who shape our industry and radically improve the way we look at software. This year's conference will dive into core technical concepts and explore what quality code looks like in 2020 and beyond.
Join us in Amsterdam
December 7-10
to take a look into the absolute latest and greatest development tools and methodologies, taking things back to 'good old plain programming'. You'll learn how to stay ahead of the technology curve while taking part in and being inspired by a global innovation movement full of explorers, pioneers and trendsetters.
Speaker highlights for GOTO Amsterdam include:
Author with an interest in programming, patterns, practice and process, Kevlin Henney

American computer scientist and winner of the 2003 A.M Turing Award, Alan Kay.