VR & AR solutions on an epic scale
Supporting large-scale social impact projects that further immersive tech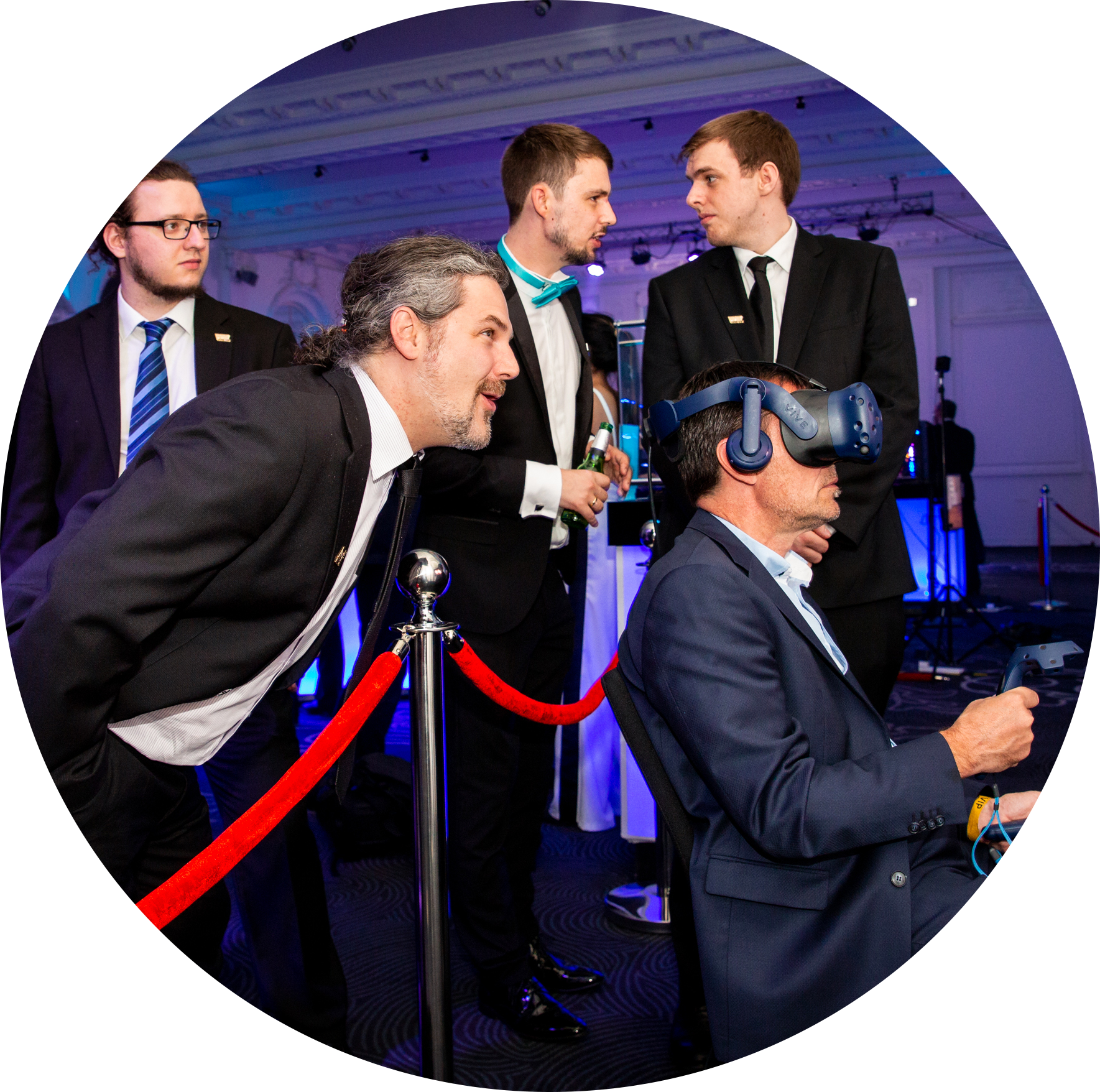 Accelerate and inspire
Working with AIXR member's, we help to create, shape and facilitate creative XR projects on a grand scale and in monumental proportions. Showcasing the potential of immersive technologies to enable their use on a larger scale with the aim to produce the most unique and innovative experiences for a variety of sectors and organisations.
We speak the language of XR, meaning we can work more effectively with our academy network of content creators, directors, artists and more to help achieve impossible feats of creativity.
Meet Creative Ambitions
Fully bespoke solutions for full-scale XR implementation.
Social Impact Focus
We exclusively work on projects that demonstrate innovation in XR
Global Expertise
A global network of skilled AIXR members and creatives
Premium project fulfilment
Experienced professionals in large scale, premium deployments
Case Study: Ithra Launch Event
…Launching the world's largest socio-economic support program for XR 
2021
AIXR delivered a hybrid launch event for Ithra's Creative Solutions Programme which has left a lasting impression on Saudi Arabia's burgeoning immersive community. The launch enables the enrichment of the community's technological sectors and further grow opportunities surrounding immersive education.
Choosing the Right Solution
In 2021 Creative Solutions centred around the theme of Digital Immersive Content Creation. To that end, Ithra wanted to launch the programme with an innovative event that provided opportunities to connect and showcased the potential of immersive experiences. As soon as it became clear that a traditional launch event would not be feasible due to the COVID-19 pandemic, AIXR & ASP partners pivoted to produce a hybrid event.
AIXR organises and hosts the VR Awards, which in 2020 was held for the first time in virtual reality. Drawing on this experience and our ASP partners experience in digital design, we were able to successfully develop a plan that maintained a sense of community while also providing an immersive experience that didn't necessitate all the participants to have headsets or be there in person.
We organised Vicki Dobbs Beck, the Chief Executive of ILMxLAB to deliver the keynote address which was delivered from our partner San Francisco studio location, across two very different time zones. More challenging was creating an immersive showcase that worked over the two formats. For that purpose, we decided to produce an immersive light and audio show that utilized projection mapping to project content onto Ithra's iconic building and provide those attending the event a multi-sensory exploration of light and sound while also enabling audiences at home to follow along with the experience.
Although we experienced unprecedented pandemic-related logistical challenges in delivering the event, these unique circumstances helped to create a unique experience that we've been able to document and share for posterity. Hopefully, in the future, Saudi Arabia's thriving immersive community will be able to look back on the event as a harbinger of what was to come.
Take a look below:
Ithra Live: Creative Solutions 2021
If you're interested in working with us and our members on the ASP program to help you create your own immersive event and develop groundbreaking immersive programs to grow your community's technological sector…
Learn more about the Academy's ASP program
All AIXR service offerings, including "Live" are delivered and executed exclusively through the Academy's approved service provider program. AIXR members apply to be part of the program and are thoroughly vetted to ensure the highest level of service is delivered on projects that the academy manages.
Accelerate your ideas today.
One-of-a-kind Creative XR Solutions