On Demand VR & AR Courses
Kickstart your journey into immersive technology and study at your own pace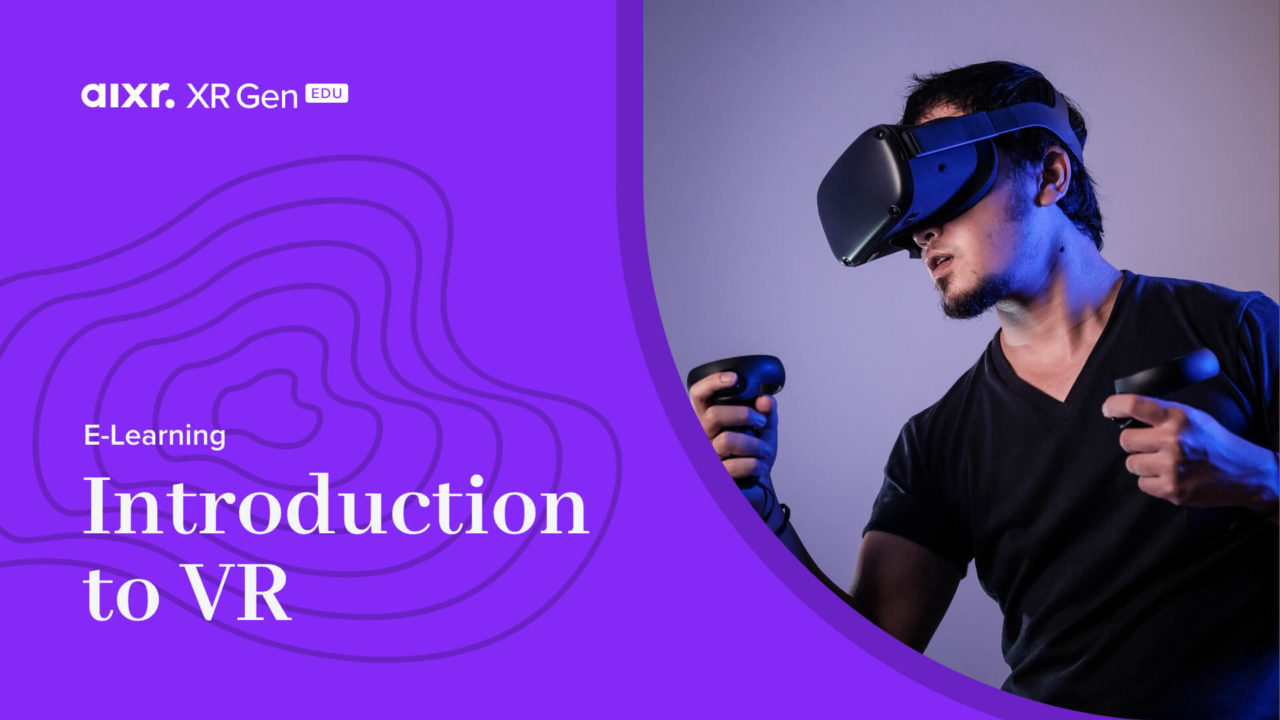 Introduction to Virtual Reality
Online | 4h 2m
Want to get involved with Virtual Reality but not sure where to start? Introduction to Virtual Reality is the best place to start your journey. During this introductory course we will break down the jargon and dispel the mystification around the technology and introduce you to the tools and resources to accelerate your career.
Introduction to Augmented Reality
Online | 4h 3m
Did you know, you're probably s using Augmented Reality every single day without even knowing it?If you're interested in fusing the digital and real world together, or looking to gain an understanding of the complete XR curriculum, 'Introduction to Augmented Reality' is a great choice. Learn about the technology that is set to change our lives sooner than you might realise.
Accelerate your career into immersive
Industry backed courses
Getting Academy certified puts you a level above the rest. All our courses include industry backed certification, which are verifiable online by any prospective employer, client or partner. 
At your own pace
Everyone's schedule is different. Onlike our interactive online courses, these courses are designed to allow you to study on the fly, in the comfort of your own home, and at your own pace.
Learn from the best
All our courses are led by Academy trainers who have had exstensive real world expereince with VR & AR technologies and are built with the support of AIXR's advisory boards.
Frequently asked questions
Who is AIXR e-learning for?
AIXR e-learning is for everyone. Whether you're a filmmaker looking to make the leap to 3D, a hobby programmer getting started with Unity, or an XR veteran looking to expand their skill set, we have courses for your skill level.
How can I be awarded a certificate?
You can be awarded a certificate by passing any one of our certified courses. You will need to complete all the prerequisites to graduating that course, including all the course material and quizzes.
How much does it cost?
Some of our introductory courses are free, so anyone can get to grips with XR. Our advanced courses are available for a one off fee. All on demand courses are available for free to Academy members.
What knowledge and skills will I learn?
There is no limit to how many courses you can take on the platform, and therefore no limit on how much you can grow. Currently we have two introductory courses avilable to get you all caught up on VR & AR technology.
Why has AIXR set up an e-learning platform?
AIXR launched with the goal of preparing the workforce of tomorrow for the unprecedented growth XR will bring. Bringing our programmes online lets us reach a larger audience and gives everyone the opportunity to kickstart or enhance their career using XR.
Who are the course leaders?
All our courses are led by Academy approved and trained trainers, with real world industry experience in XR. This includes XR filmmakers, developers, learning & development specialists and much, much more.