There is a constant pace of evolution within XR. New developments occur on a near-daily basis. Staying in the know and keeping your industry knowledge refreshed is difficult, especially when your day-to-day life is as hectic and unpredictable as a rollercoaster. We at AIXR have curated a list of the 'Top 7 VR Podcasts You Should Follow in 2022' to ensure you are kept in the loop on XR/VR/AR trends, cutting-edge tech, and the most fascinating innovations from every corner of the industry. In no particular order, here are the podcasts you should be following.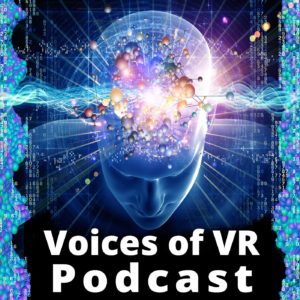 Journalist and Podcaster Kent Bye has produced over 1000 episodes of insightful interviews featuring pioneering artists, storytellers and technologists driving the resurgence of virtual & augmented reality. As an experiential journalist and XR champion, his podcasts became a vital resource for most people who are new to the world of XR.
Kent's guests hail from a wide range of industries and sectors, highlighting AI and true VR pioneers. If you are not following Kent Bye or Voices of VR then they'd be the ones to follow for in-depth insights into the ever-changing industry.
Alex Ruhl navigates her listeners through the fluctuating landscapes of business building and a freelance career wherein immersive technology is always evolving. She takes listeners behind the curtain of an award-winning VR storytelling career (TEDx, CannesXR, The Drum 50 under 30, Women of the Future Awards).
With secrets spilled and tips revealed, Alex Makes VR is an essential listen for storytellers and curious VR enthusiasts alike.
The rule book of the XR industry is constantly being written and rewritten by the second. It's getting harder to determine the 'next big thing'. How can we keep up with the biggest players and tech in the XR, VR, and AR world right this second?
AIXR and Accenture's very own 'Field of View' XR Podcast allows you to stay on the bleeding edge of the exciting immersive world. Each bi-weekly episode features a specialist contributing their expert insight on developments within the XR industry.
Guiding you through the world's biggest projects, latest releases, and premiere launches within XR, hosts Daniel Colaianni and Nicola Rosa share their wealth of knowledge alongside special guests from around the world, including pioneers from ILMxLAB, NASA, Google and Microsoft.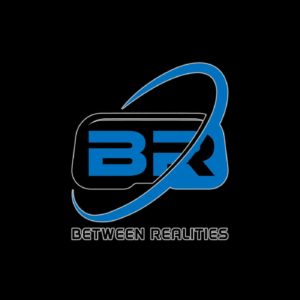 Billed as the VR podcast from the 'philosophical gamer's perspective', Between Realities is now in its fifth season. However, hosts Alexander Meland (AlexVR) and Harry Skigis (Skeeva) show no signs of slowing down. 
The true strength of this podcast is the ability the hosts have to engage with fellow creators. Notable insights are shared and there's a strong community spirit amongst viewers. Past guests have included Cas & Chary, Andreea Ion Cojocaru, and GingasVR.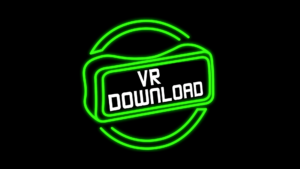 Broadcast live in VR to Youtube, The VR Download is an engaging slot to catch up on all the latest news from within the VR space. The weekly show consists of a hardware and industry trend-based discussion. 
Host duties pass between Upload VR's "Reverend" Kyle Riesenbeck, Ian Hamilton and David Heaney. Expect to indulge in expert commentary regarding those need-to-know developments that constantly alter the industry landscape.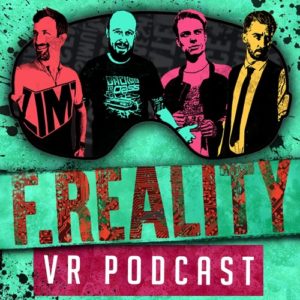 FReality contributes the latest immersive tech news and opinion from inside the VR gaming industry. The USP of this particular podcast is the veritable supergroup of content creators that lead it. Virtual Reality Oasis, Rowdy VR, Zimtok5, and Nathie debate the latest news and views with a good dose of humour and insight thrown in.
Released on a bi-weekly schedule, tune in to this if you enjoy a light-hearted chat and VR gaming analysis.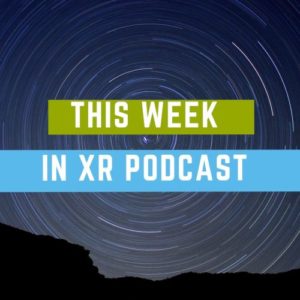 This weekly spatial computing podcast covers all things XR-related within the industry. The latest XR tech news is here, with Forbes Tech columnist Charlie Fink, Paramount Futurist Ted Schilowitz, and the occasional guest host providing their expert opinions.
For analysis from the bleeding edge of the immersive development world alongside headline guest stars from organisations like Disney and HTC, The Week in XR Podcast is a must-listen.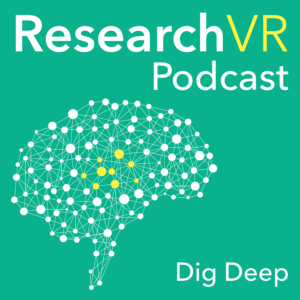 Now archived, this podcast is still recommended as a testament to the journey taken by VR since 2016. Research VR Podcast covered all things science and VR, offering a truly unique perspective into the cognitive science behind the immersive world.
From researchers to scientists. Research VR dives into the topic of designing experiences for the mind. Catch all 102 episodes and dig deeper into this valuable archive.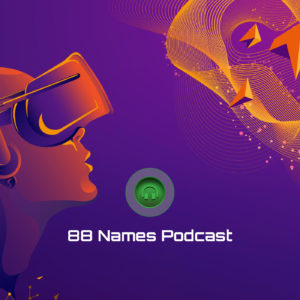 The 88 Names Podcast still warrants your attention after archiving. Listeners are encouraged to explore the world created by Matt Ruff, author of the Cyberthriller novel which lends the podcast its name. Matt is joined by Blake Collier, a film critic, and freelance journalist.
Together they talk to developers, philosophers, and writers about their perspectives on the immersive world and its potential.
Listen to the latest episodes of Field of View Season 2, where we take the observable world of immersive technology, and focus on the truly remarkable stories you need to know about.