Traveling the world with animals.
Myriad. Where we connect. all started with the Northern Bald Ibis. At a symposium in the Swiss Alps, we made the acquaintance of this peculiar-looking, funny, punky bird. For two days, a colleague and I had locked ourselves away with a group of zoo managers on Mount Rigi so that we could illustrate the possibilities of virtual reality. We showed them how people can use this technology to put themselves in the shoes of other characters and develop empathy – trying to convince our conversational partners of the advantages of VR storytelling for the zoo sector. And this with apparent success – shortly before the end of the event, one of the zoo directors proposed a joint VR project on the Northern Bald Ibis. Until then, we had never heard of this bird, which, as we learned, is nearly extinct and only survives in zoo populations. An extraordinary reintroduction program (www.waldrapp.eu) hopes to bring it back into the wild, and the zoo is involved in this project.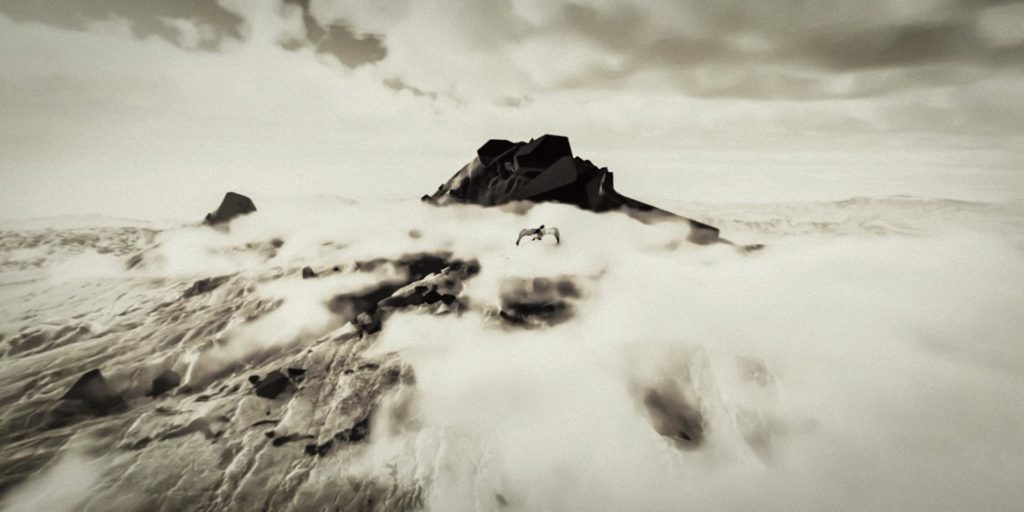 The idea fascinated us from the very start. However, we always try to set our projects up to ensure they have an overarching purpose. Just telling the story of the bird's reintroduction would not have been enough for us. As it turned out, this effort is part of a much larger context, on which Prof. Martin Wikelski of the Max Planck Institute of Animal Behavior conducts research. As part of his ICARUS project, a large number of animals around the world are being tracked in real-time with the help of an antenna system docked to the International Space Station (ISS). The result is an Internet of Animals that provides unprecedented data on the migratory behavior of animals.
MYRIAD. Where we connect.
ICARUS was the starting point for our cross-media project MYRIAD. WHERE WE CONNECT. However, MYRIAD goes even further. We use the research conducted by the Max Planck Institute as an opportunity to fundamentally think about the relationship between humans, animals and nature. To what extent is this out of balance in our Anthropocene epoch? How does human influence affect animal migration and what can we learn from this?
As the name suggests, MYRIAD explores a multitude of living creatures that are intricately interconnected. In films and interactive formats, we accompany the journeys of migrating animals, making it possible to experience the world as a living, networked system. This system is being massively affected by humans. We want to show how everything is connected to everything else. The idea of the uncountable is reflected in yet another way in its artistic DNA: we work with carbon, on which all life is built. Carbon is the lowest common denominator, also in our artistic realization. Carbon particles form, giving shape to landscapes, animals, and essentially, the entire world.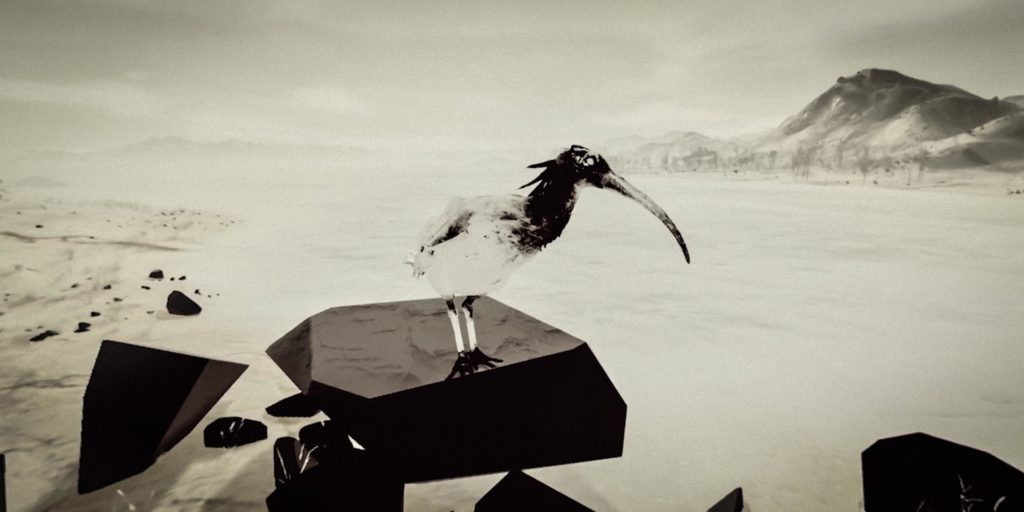 MYRIAD is a cross-media project that was created in close collaboration with the Max Planck Institute of Animal Behavior and the Natural History Museum in Berlin, in which we combine the latest scientific data with innovative, interactive narrative forms and a sophisticated aesthetic. This is carried out by means of a virtual reality experience, an immersive exhibition, a 360° 3-D documentary, a prime time TV documentary and other complementary formats. We see MYRIAD as a project at the interface of current scientific research, art and storytelling.
How Does Human Influence Affect Animal Migration?
Animals adapt to their environmental conditions to the greatest possible extent. So human-induced climate change is permanently altering migration patterns. For example, animals no longer have to migrate as far because it is already warm enough elsewhere, or they are forced to take different routes. Predictions can also be made by observing animals and their journeys. The Max Planck Institute is occupied with gaining these scientific insights – on hurricanes or tsunamis, for example. Animals react a bit like seismographs to earthquakes that are about to take place. Or also with regard to a topic that we all currently face: pandemics. Animals can tell a lot about how pandemics spread or develop. In our TV documentary, we stay attuned to such findings from ICARUS.
In our cross-media stories, we depict individual migration tales, but also provide a larger overview on animal migration itself. For example, our VR installation consists of three protagonists: the Arctic Fox, the Northern Bald Ibis, and the Green Sea Turtle. Each of these animals travels incredible journeys. The audience participates in these stories on an equal footing and experiences them emotionally.
Our 360° 3-D documentary focuses on the reintroduction of the Northern Bald Ibis. Every spring, the birds are hand-reared and familiarized with humans, their foster parents, whom the birds follow wherever they go. In earlier times, when the Northern Bald Ibis still lived in the wild, chicks learned the path to wintering areas from their parents. This knowledge has been lost, so the birds no longer know where to go. Their human foster parents are now there for that, flying ahead of them in ultralight aircraft. We filmed the flight training and several travel segments with 360° 3-D cameras. We couldn't film everything, as birds don't behave according to script. We wound up adding missing parts with supplementary animation.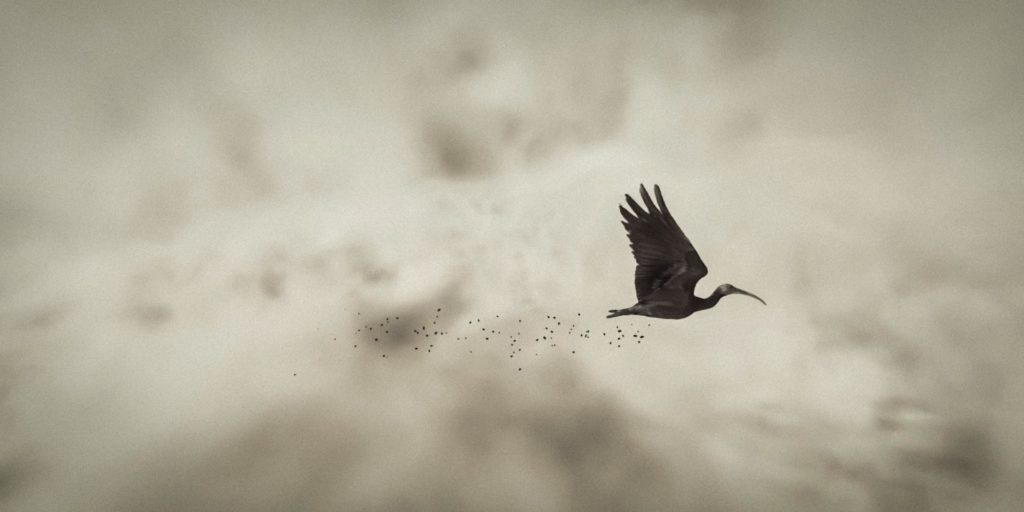 Our database is known as the "Movebank". The Movebank is the technical backbone of the ICARUS project. All the data flows into it, not only from the ICARUS project itself but also from other scientists and some citizen scientists. Basically, it's a globalized map of migration movements of incredible beauty. We are trying to create an interface between the aesthetics of migration and the scientific background.
The exchange with scientists is key to a project like MYRIAD, especially when it comes to animal development. From our previous projects, like "Inside Tumucumaque", we learned more about how animals in the jungle coexist. So we were especially interested in making sure that the animals moved in a particularly authentic way. Each species was repeatedly examined by experts from zoos and the research community. We also worked with creature artists, who create animations for major Hollywood films.
Beyond that, we took great care to coherently reproduce the migration stories. We coordinated with scientists in an ongoing, collaborative process. Our major challenge remains to visualize the complex database in a way that is scientifically correct, but also looks aesthetically pleasing.
The Production and Creative Teams
We have already completed several successful productions with our creative core team. For example, we have been working very successfully for years with Miiqo Studios, which also conceptualized MYRIAD together with Filmtank and the Interactive Media Foundation. The virtual reality experience was developed by Lena Thiele and Sebastian Baurmann from Miiqo Studios together with Artificial Rome. In terms of content, a very important player in MYRIAD is also Magnus Froboese from Context Film. The team from Filmtank and the Interactive Media Foundation creatively steers the projects with regard to both content and production. We also set the themes and develop initial ideas. When it comes to technology, we bring in partners from outside. Much of what we develop happens in an iterative process. We find it exciting to experiment with innovative forms of storytelling, especially when a range of people are involved. With MYRIAD, we want to literally draw the audience in and, at best, activate them. Our aim is not to generate climate depression, but rather to positively motivate visitors to get involved in preserving biodiversity.
VR is an empathy machine, so it is all the more important to strike the right balance between technical implementation and emotional storytelling. We try to meet this requirement with streaming content and user tests – and by driving project development together with target groups.
For MYRIAD, we are in talks with several large museums, but we can also put together packages that are suitable for smaller institutions. For example, for zoos, which inspired us with the Northern Bald Ibis story and which are, of course, primarily interested in this part of the story. We already have some ideas on how we can implement MYRIAD, both in zoos and elsewhere.
Project partners of all formats of the overall project MYRIAD. Where we connect.
The cross media production MYRIAD is a project of the Interactive Media Foundation and Filmtank in co-creation with Miiqo Studios, Context Film and Artificial Rome. With the scientific support of Max Planck Institute of Animal Behavior, Museum für Naturkunde Berlin (Natural History Museum Berlin) / Mediasphere for Nature, Waldrappteam, LIFE Northern Bald Ibis, Deutsches Meeresmuseum Stralsund (German Oceanographic Museum Stralsund), University of Exeter, Ascension Island Government, Zoo in der Wingst, Norwegian Polar Institute, Norwegian Institute for Nature Research, zoosuisse, Schönbrunn Zoo. In alliance with World Wide Fund for Nature (WWF) and in cooperation with ARD / SWR, RiffReporter and Occupied VR. The project is supported by Medienboard Berlin-Brandenburg, MFG Baden-Württemberg, Canada Media Fund and Bell Fund.
The virtual reality experience on global animal migration MYRIAD. Where we connect. will celebrate its world premiere in competition in the "Venice VR Expanded" section of the 78th Venice International Film Festival (September 1-11, 2021).
You can also access the press kit here for more information.
More about MYRIAD. Where we connect. at https://myriad.earth.