An Intro to Pebble Studios
We're Pebble Studios. A London-based creative technology studio, making world-class film, animation, virtual and augmented reality experiences for today's tech-enabled customer.
In today's cluttered digital landscape, our view is that true standout experience requires an audience to interact with content, not just be a passive viewer. And that's why at Pebble we put the fan first, creating content experiences that inspire and captivate – helping ambitious brands and agencies connect deeper with their audience.
We've been lucky enough to work with some fantastic clients, who really look to create the best work around. In this instance Disney were looking to take a classic animated series and take it to a place that they'd never explored before!
The Challenge
40 years after the Emmy award winning DuckTales hit our screens, Disney approached Pebble Studios to discuss how to launch a remake of the show for a 21st century audience. We needed to excite a new, young and digitally minded consumer about the awesome world of DuckTales, whilst also re-igniting the passion of those who remembered the original series.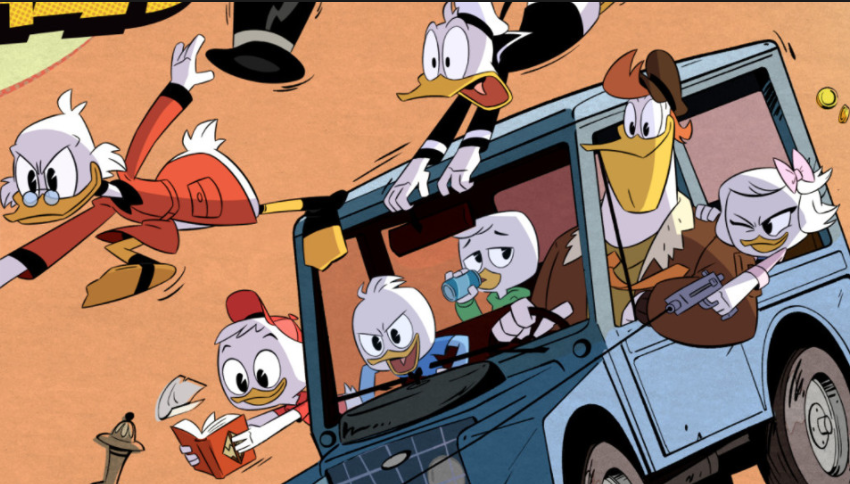 Our Solution
With 90% of US audiences using YouTube to consume content and the importance of reaching a new tech-savvy customer, we developed a concept that invited Disney fans to experience Duckburg like never before by creating a 360 degree animated episode that put the consumer at the heart of the adventure, up close and personal with these iconic characters.
We developed a bespoke script for the teaser that introduced all the new and existing characters and encouraged our audience to totally immerse themselves through a range of visual and audio cues.
From strategy, script writing, environment design and character animation through to tech development, we delivered this one of a kind 360 campaign, launching on YouTube & Facebook as a teaser experience before the 1st episode of the new show.  
Traditional Animation Into a Virtual World
The biggest obstacle to overcome was how to make traditional, cell-animated, two dimensional Disney characters fit seamlessly within a 3D, 360 degree environment. And to make things even harder we decided that the entire narrative would be made up of only two scenes, involving a single, constantly moving camera. Why? For Disney, only the best would do and we love a challenge!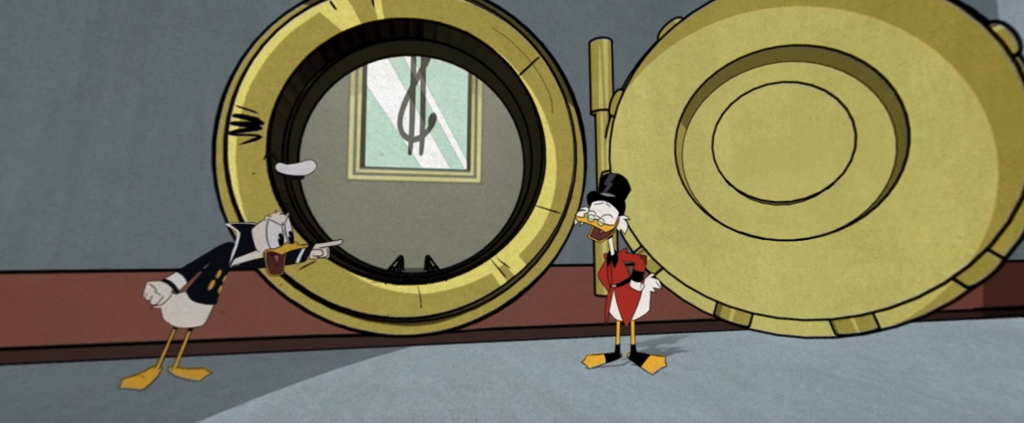 By using front-mounted vehicle camera angles and a few strategically placed trees, we managed to create what appeared to be a seamless single shot. Whilst also keeping our animation time as efficient as possible and the end result packed full of personality. Not to mention retaining the kind of quality that Disney expects.
The quality of the end result was so high in-fact, and the merging of 2D, 3D and 360 so seamless, that Disney invited us to give a talk to their technical team to explain exactly how we'd achieved it. Which to us was the highest of compliments.
The Result 
With over 4 million combined views on Facebook and Youtube, the results were fantastic! But what meant more to us than these numbers was the reaction from fans in the comments sections. Whether it was kids who had never heard of Duck Tales, Parents who knew it from their childhood, or super-fans who were eagerly anticipating the release of the new series, the response was incredible! We are so proud to have created something that produced such an overwhelming wave of positivity and excitement. Woo-hoo!