Emperia helps businesses in fashion and art boost their sales and customer engagement across all digital channels through Virtual Reality. Based in London, United Kingdom, we have become an ambassador of 3D technologies and discovered how to use them to solve real-world problems, making Virtual Reality an efficient sales and marketing tool. Both industries suffer in regard to the global pandemic, making it difficult to continue business as the virus spreads. This prevents clients and customers from enjoying the benefits that art and fashion have to give. From luxury fashion stores closing to quiet art galleries, we see how
detrimental this can be and we have an answer.
How Emperia Positively Impacts Luxury Fashion During COVID
As soon as the pandemic struck the globe, fashion houses were quick to find solutions to differentiate them from the crowded industry and make their mark digitally. With the absence of luxury fashion shows during 2020, brands were able to utilise the technology to create digital fashion shows. As a result, this presents more room for creativity and imagination. Fashion brands are able to fully express their new collections in a digital format, with a wider possibility of viewers all over the world. Moreover, the cost of producing fashion events is far greater than the cost of digital shows. That said, it's understood why there could be an immense future for VR within the industry.
Luxury fashion advocates can no longer be part of the experience brands have to offer. With branding being the key reason behind the majority of luxury purchases, retail experience used to be the main touchpoint between the customer and the brand. With physical locations becoming unavailable, luxury fashion brands search for alternatives that will give customers an exclusive occasion digitally. Being able to differentiate in the digital space became more important than ever due to the pandemic, making virtual stores an absolute necessity for luxury fashion brands.
In light of this, wholesale and manufacture have been paused, and mass production of excess fabrics is no longer required. With extensive research, it appears sustainable fashion is going to be bigger than ever. With digital design and 3D technology strengthening sustainability, brands present their collections digitally with style and fabric changes only technology can achieve. This signifies an exclusivity and luxury feel for the viewers. For example, I S CAL, an American up-and-coming designer, worked with Emperia to create a virtual world based in outer space to reflect the brand's vision on technology and futurism. The SS21 collection was showcased months before it had been manufactured, allowing the brand to address sustainability issues with precise production volumes.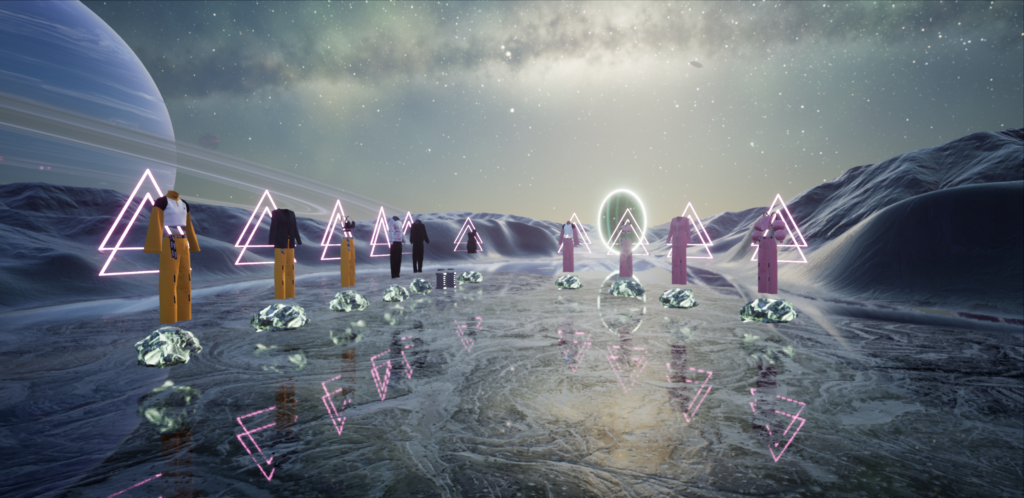 Virtual Art Galleries on The Rise in 2021
Art galleries have been using the rising technology to create virtual galleries and exhibitions to showcase artwork. COVID may have brought this idea sooner than expected, but that doesn't mean it's been any less exceptional to be part of. Since art galleries and museums were forced to close due to the pandemic, art galleries noticed a positive outcome for virtual galleries, with plenty of benefits.
First of all, the audience visiting virtual exhibitions are limitless. No matter where you're placed on the geographical map, you can still attend the art galleries from the comfort of your own home. Taking your own time, you can now view the showcased artwork for however long you want, giving maximum time to appreciate it.
Additionally, gallery owners have been extremely creative when designing their own virtual space. Making additions to the floor or ceilings or adding a flower stacked garden, the ideas are infinite. For example, The Connor Brothers exhibition, presented by Maddox Gallery, is displayed in a sleek minimalist space. Spanning across 2 floors, the bright and airy gallery is overlooking the valley. The virtually created gallery, created by Emperia, sets the mood for the exhibition, being a perfect setting for the vivid limited edition works by The Connor Brothers.
Gallery owners taking the wheel with Emperia
To be part of the trending topic of today, art galleries invest in big Virtual Reality projects to deliver leading content and illuminate their online presence as well as press releases. Although the technology can be daunting for many, Emperia has made the process extremely simple for gallery owners to feel connected to their projects.
Released in February 2021, Apollo is a new software platform created by Emperia, for gallery directors to curate and publish their own exhibitions. We had this in mind for those who want to be independent and configure their own creative conception. With COVID being a sizable issue for so many businesses worldwide, we recognised the solution became more widespread across the art community. We wanted to make it a unique experience for each client who works with Emperia.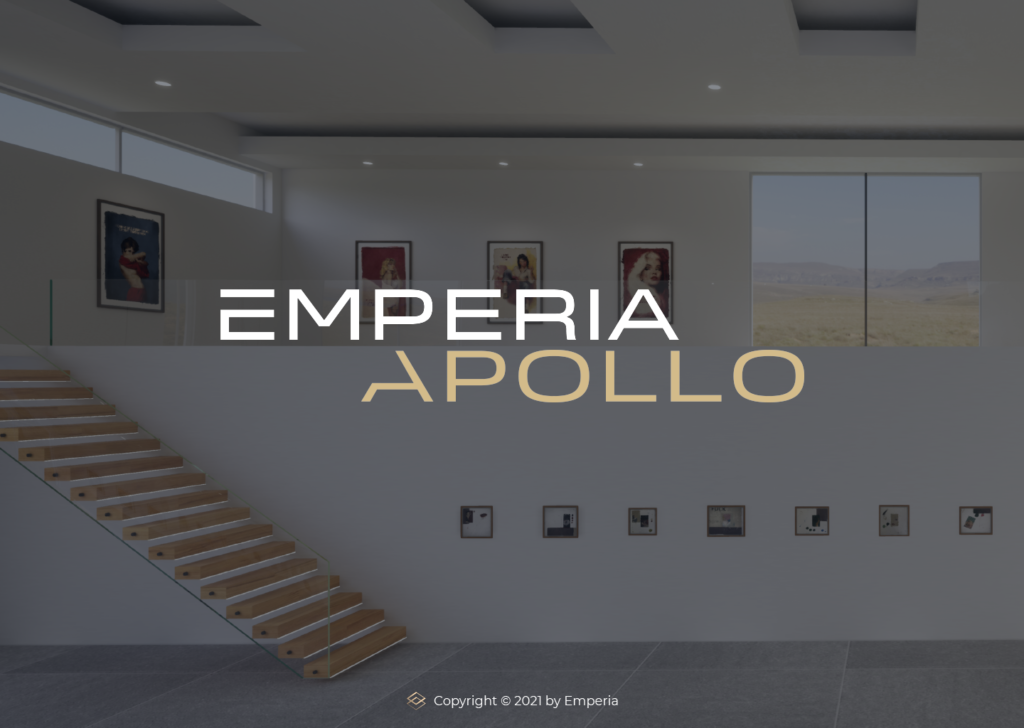 To put it concisely, Emperia has taken great pride in influencing virtual reality technology and 3D solutions to those in the Art and Fashion industry. Over 2020, both business sectors have heavily relied on this immersive experience for their consumers and see how it is quickly redefining the fashion industry. We are excited to continue providing effective sales and marketing tools in the future, even after the pandemic.