Design Best Practices for Enterprise VR Training
There is no doubt that virtual reality training is effective, but the design process comes with nuances that are often overlooked. The pre-production and design phases of any virtual reality project are crucial, and it's important to ensure that proper attention and time is allotted for a successful and effective deployment.
Virtual reality truly is industry agnostic. We see medical simulations that save lives, manufacturing training experiences that create a safer and more efficient job site, and specialized process training on expensive heavy machinery. The truth is that anyone in any industry can jump into leveraging this technology. So how does someone get started? Where do we begin? We kick off by setting clear design expectations either internally, or with a production partner.
Discussing Limitations
We all want to get excited about what is possible. But we also need to remember what isn't. There is a lot of smoke and mirrors in our industry. Concept videos do wonders for generating excitement within the tech community, but they also set unrealistic expectations about what can be done in immersive technology platforms like virtual reality. Some features that your production team wants to use may be experimental or the first of their kind. It's important to remember that there is still so much yet to be defined. Yes, we get to be early and sometimes the first to do something. It's a wonderful thing, but it's also important to understand that when something doesn't work out or ends up complicating the project too much, it's ok to cut it.
Blocking it Out
In many ways, we think of virtual reality as a stage play during our design process. Unlike traditional film and media, we cannot zoom in on what's important. We must guide the user's eye and position to find what we want them to see. Therefore, it's important to block the experience out and view that blocking in virtual reality before art and implementation begins. Our team leverages tools like ShapesXR to achieve this. We can plan high-level spatial blocking in a collaborative way and bring in our clients so they see the scale and placement of everything prior to development. While this platform supports web view, it's important to show the project team the environment blocking in VR, and we recommend equipping your clients with a loaner headset in this part of the process if they don't have access to one. This method is extremely effective and saves time and rework in the development process.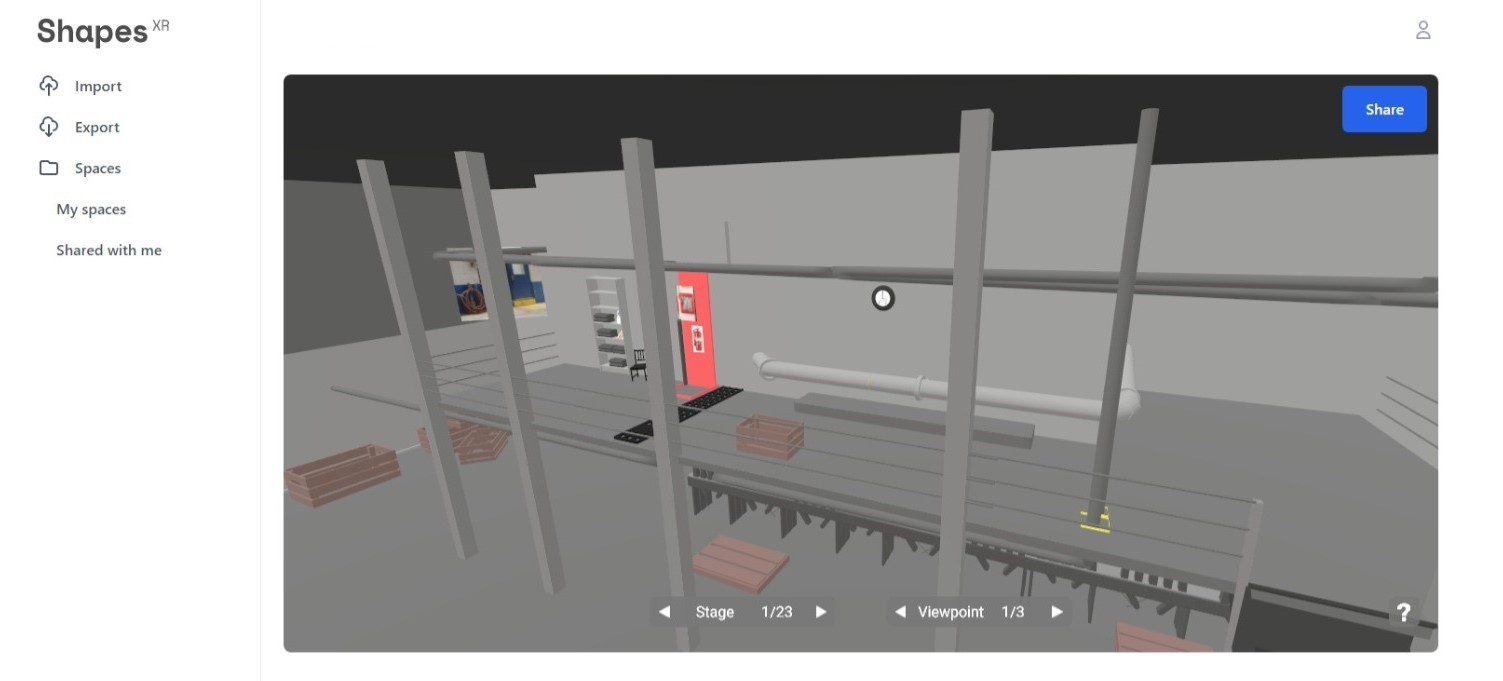 Design FOR Virtual Reality
It's important to remember the qualities that make virtual reality such a powerful platform. Users can make physical interactions with objects in their surroundings. They can locomote within an environment and that environment provides a level of immersion that no other medium can deliver. So, when we have such a powerful platform, we need to leverage it for the qualities it excels at, not force 2D, traditional platforms into it. Make sure any text in virtual reality is large and legible (consider eliminating most of it aside from captions). Don't ask users to type on a keyboard if there are alternative ways of making a selection. Try to avoid bringing 2D systems like a small tablet interface into the experience. Refrain from locomoting the user without their control or doing anything that would cause your audience physical discomfort. By remembering that you're designing in virtual reality, a wonderful 3D interactive space, there are endless opportunities to explore and try something new and memorable for your audience.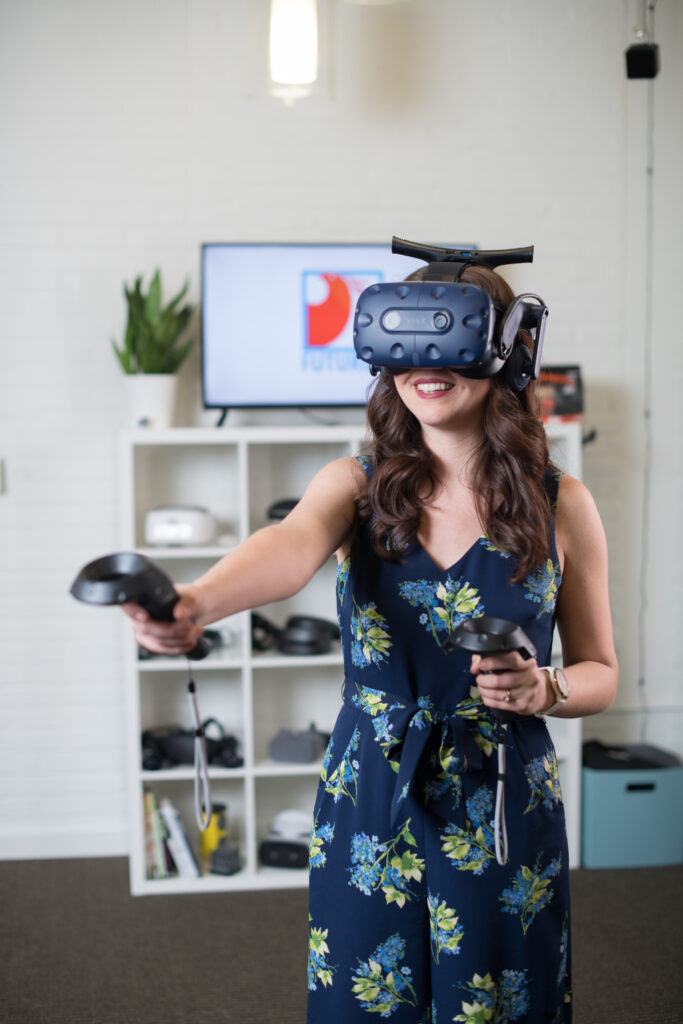 Important Considerations
Once you're ready, begin by answering key questions and set the stage for what's to come. Start from the anticipated end result and deployment method. If we define where we want to go, it makes the entire design process more purposeful and intentional. Consider the following:
Who is the target audience or end-user?
How will the end-user access the experience?
What training simulation will make the biggest impact? (Look at common errors or risky situations.)
What do you hope the end-user can take away from the experience?
How will you measure the success of the deployment?
The Timeline
The timeline is one of the most important elements you'll define in this process. One word of advice – take the amount of time you think you'll need and double it. Working in an exciting technology platform will get a lot of attention from stakeholders, which means more people will want a hand in the process. It's great to receive this level of enthusiasm, but it also means more cooks in the kitchen. Try to set realistic expectations with your project team on approval times. Set meetings early for reference material gathering and subject matter expert discussions. Bake in time for experimental features. Ensure that reviews have deadlines and stick to those dates. It's tough, but the best projects come with a little added pressure.
In Closing
These design best practices will help shape any virtual reality project into a more successful deployment. Utilize the technology in the ways it is designed for. Leverage immersion and interactivity to the advantage of the project goals. Think about the end before fully designing an experience. And remember to give your team grace when things take longer than you expect. It takes time to create something great in a technology that has so much yet to define.