Simple pricing for individuals.
Receive full professional access to the AIXR platform
£32/pm a seat
£28/pm a seat
*Billed Annually
Industry Course LibraryGrowing library of specialist on-demand metaverse courses, assessments and industry certifications
Resource Templates Library

Access to hundreds of specialist research papers, templates, fact sheets, job specs, investment data and more
Networking toolsNetworking: Connect and collaborate with a global community of AI & XR professionals.
Limited Individual Profile
Individual & Company Profiles
Organization management toolsManaged brand profile, portfolio showcase, team user management and business team support.
Full Brand & User Control
Insight EventsRegular expert panel sessions with experienced industry mentors
Personal Profile(s)Searchable personalised & individual profile to allow you to be found and connect with other industry professionals
Search Filters

Granular filter options, built around metaverse interests to help you easily find other people and organizations in the industry.
Industry GroupsSpecialized group forums to track regular sub-sector trends, topics and advisors insights. Groups also meet regularly to discuss industry
Discord CommunityAccess the huge community of members on the platform, and benefit from real time conversations, connections, updates and job boards.
IntroductionsDirectly request warm introductions to other platform members and increase your network connections
Advisor StatusApply to be a recognized industry specialist based on your experience, and receive elevated perks and status within the AIXR community.
Organization ProfileCreate and manage a custom profile for your brand, display achievements, case studies, products / services and members of your team.
On-Demand CoursesExpertly crafted on-demand Metaverse courses for beginners through to advanced intermediates.
Quiz & AssessmentsTrack skills progression and understanding, to apply learning in real world context.
Industry CertificationReceive certificates and accreditation backed and recognised by some of the largest metaverse players.
Expert MentorshipAccess a pool of vetted advisors and mentors to support real world understanding and build on learning content.
Bespoke LearningMix, match and tailor custom learning modules unique to your organization's practices for a custom team experience
Research & Whitepapers

A huge and expanding library of public and private research containing statistics, business trends and academic insight.
Client Fact SheetsShareable simplified documentation on hard to understand metaverse concepts.
Project Templates / DemosBrowse a library of member uploaded project files and in-engine / application demonstrations
Career TemplatesA collection of crafted CV's, Cover Letters, Personal Development Templates & Job Specs
Investment TemplatesCurated Library of pitch decks, financial models and business plans and more to support your next raise.
HR TemplatesManage your team better with a selection of pre-made letters, policies, signage and team development templates
Industry DiscountsDiscounted event tickets, nominations fees, software credits, and partner only deals
Highlighted Profile

Make your organizations profile stand out by highlighting the type of connections and partners your team is open to. i.e Hiring or Investment.
Product / Services

Publish the products and services your organization offers to be found easier within the platform o by prospective clients, talent or partners.
Portfolio Showcase

Highlight and present and link to your top product / service case studies
Pro Seats

Add or remove licenced seats at any time to any user on your account to provide them full access to premium level features
Basic Seats (Free)

Manage and track your entire team in one place and give them access to free level features. Upgrade or change their seat licence at anytime.
Team Roles & Invitations

Send direct invitations or allow anyone with the same domain to join your team. Manage their roles and level of access.
Volume DiscountBenefit from up to 20% off premium level seats for large quantity, annual subscriptions.
Self-serve knowledge base

Instant answers across our knowledge base for absolutely everything related to membership and the platform.
Email Support

Open a 1-3 working day email ticket to navigate any complex challenges you may have with the platform.
Live ChatConnect and talk directly with our member success team on our private discord member area.
Dedicated Account Manager1-to-1 managed enterprise level support with frequent check-ins for you and your team to support you around the clock.
Live onboarding & training

Ensure your entire team is trained and equipped to use the platform with managed onboarding with our member success team.
"I've connected with others that have the same problems as me."
Before AIXR, individuals like Olga found it difficult to find a place where they can easily connect and exchange ideas.
Now she knows how to confidently grow, navigate and thrive with AI & XR.
Entrepreneur & Startup Founder
Leverage AI & XR knowledge to unlock new opportunities, advance professionally, and become an invaluable asset in the evolving job market.
Expand your skillset by mastering emerging technologies, staying up-to-date on trends, and gaining practical knowledge to tackle real-world challenges.
Connect with industry leaders, top-tier talent, and like-minded professionals to foster collaboration, share ideas, and drive personal growth.
Discover your passion in the dynamic world of AI & XR technologies, and align your career with meaningful and innovative projects.
Enhance your expertise, demonstrate your value, and stand out in the competitive job market, positioning yourself for promotions and leadership roles.
Adapt to the rapidly changing digital landscape by staying informed, embracing new technologies, and honing your skills to remain a sought-after professional.
Trusted by individuals globally
"I've been with AIXR since shortly after its inception. I deeply value the way industry professionals have come together within the context of AIXR to help catalyze the business of AI, VR and AR"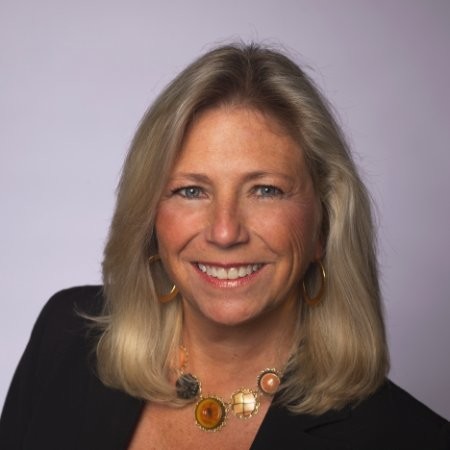 Vicki Dobbs Beck
Chief Executive, ILMxLab, Disney