What's on: 2021 Virtual & Augmented Reality Events list
The XR Industry hosts a variety of world-class events throughout the year, with this in mind we've curated a list of 2021's biggest international conferences, trade shows, and showcases for virtual and augmented reality
With an ever-increasing amount of virtual and augmented reality, or as we call them, XR (extended reality) events popping up across the world, covid has not shown any signs of slowing down the exciting array of conferences, exhibitions, screenings and more! We've collected a selection of different events occurring throughout the year in dated order.
This list of 2021 XR events includes a general global list of events and AIXR partner events happening across North America, Europe, Asia and more. Are we missing something? Submit your event here.
Some of our partnered events offer discounted attendance and/or exhibiting and opportunities to join a panel for AIXR members; if you are interested in attending these events, please email [email protected] to see what we can do for you!
The following list is comprised of events that are a mix of 100% XR (extended reality) and a mix of events that may include only some elements of the technology (we still recommend these as a great place to meet potential industries that may be interested in exploring the tech further.
To view events that only cover XR, please click the next tab over.
The following events include ONLY Virtual or augmented reality focused events. Click on the all industry events tab for a list of events that may are not struictly XR focused, but do and will include elements of the technology at the event.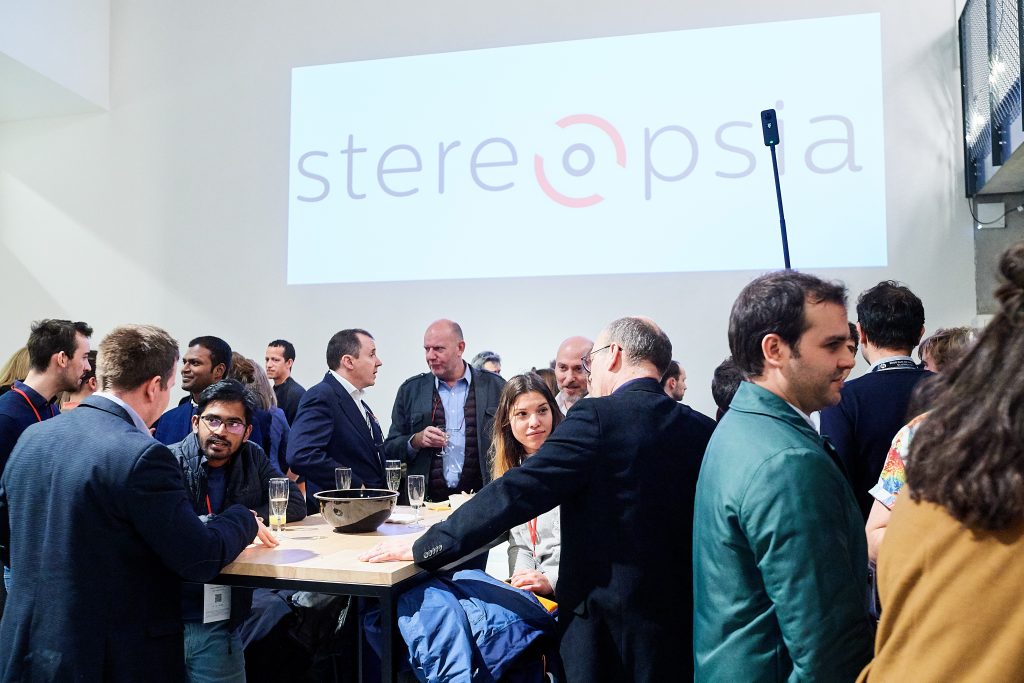 Partner Discount Brussels, Belgium
Members receive 20% off tickets to attend Stereopsia Europe 2021 The friendliest European XR event where industry leaders, content creator and scientists meet and connect. Stereopsia is the World Immersion […]

ISCTE - Instituto Universitário de Lisboa Av. das Forças Armadas 36, Lisbon
The International AR & VR Conference is an annual immersive tech event. It aims to bring industry and academia together in order to discuss, present and show case latest trends […]
This year is a huge one for the XR industry! Events are finally finding their feet, and companies from all over the world are coming out of the woodwork to participate in panels, talks and exhibitions.
We're continuously staying up to date with the latest and leading industry VR & AR events and this page is updated daily to ensure you know the latest events getting involved in XR. While many of the events listed here are highly niche to XR, it's important to note there are plenty of events worldwide, from hospitality to automobiles, that incorporate some form of immersive technology. It's always worth keeping an eye out as you never know where your next opportunity might be.
What is the difference between a VR, AR, MR, XR event?
There's a lot of confusion over the terminology used for immersive technology events. You'll find us using a tange of terminology on this page, simply to ensure those looking for the different kind of events can find them all in one place. But what is the difference?
Virtual Reality Events – Events geared around the technology of completely computer generated

environments.

Augmented Reality Events – Geared around technology that overlays 3D graphics onto the real world. (sometimes reffered to as Mixed Reality, MR)
Extended Reality Events – XR was created as a combination of VR & AR. (and any other term that comes about) Its out term of choice, as it keeps things simple and clear.
What can we expect to see next year, after Covid?
It's no secret, that a global pandemic has caused a few changes for the events industry. It should be noted that while we can expect a lot of events to slowly start to return to "normal" it will still be a while before we can live an events life of what might be similar of 2019.
We expect the majority of XR events to return to a hybrid format, exspecially in a time when international travel sparse and difficult at best. Your favourite events will continue, just in a "new and improved" format, that should hopefully make it eaisier for people to attend no matter where they're from.
If you want a full monthly rundown of the list, it's worth joining our mailing list to keep a close pulse on everything XR.
"The Awards was truly a special and memorable evening, as it is indeed a rare occasion to get together and celebrate outstanding work in the immersive field.  The show was classy in style and entertaining in a refreshing way." 
VR Social Impact Award 2018