Steering Board AMA
April 21 @ 6:00 pm

-

7:00 pm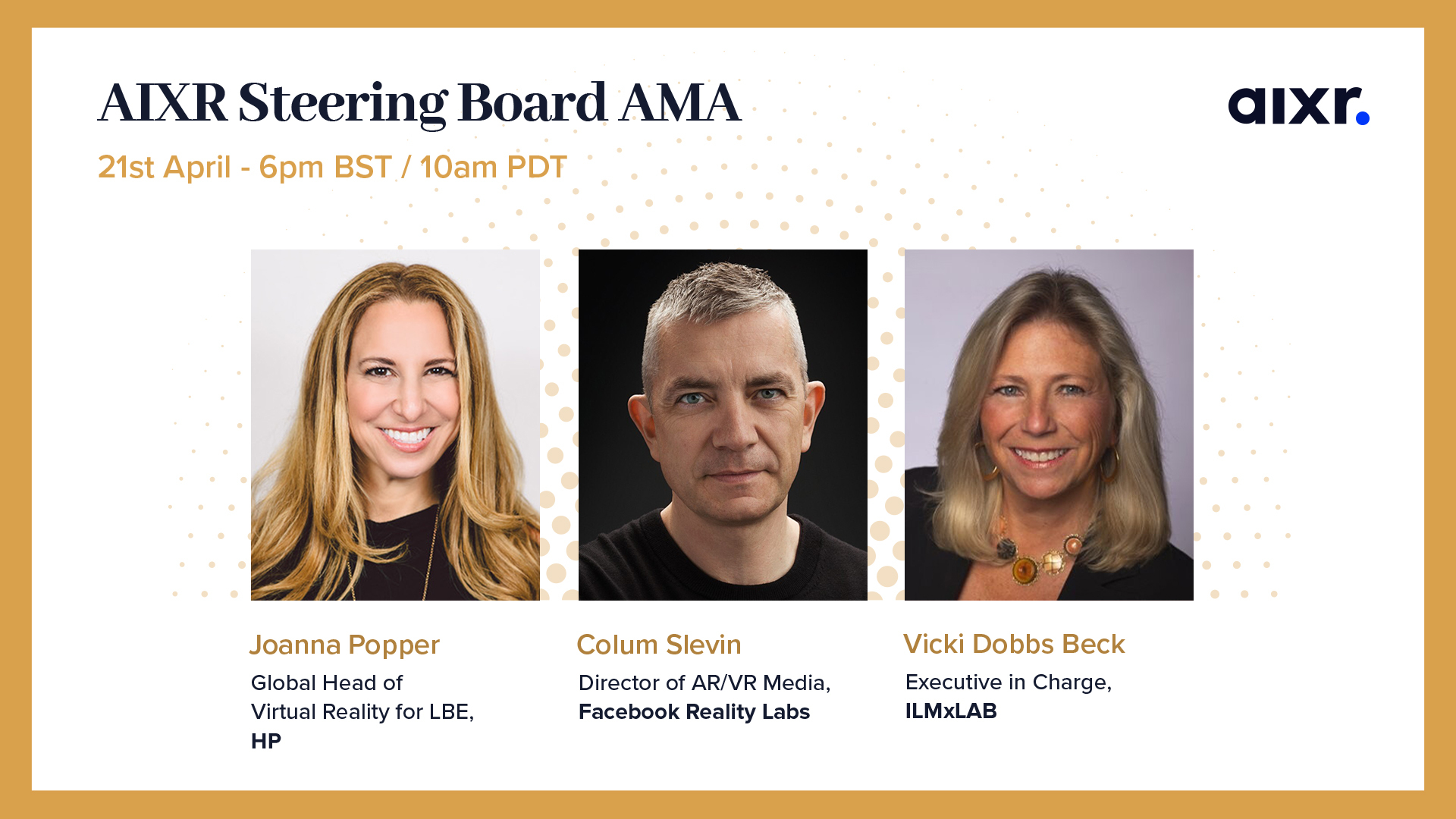 AIXR presents: The Member-exclusive AMA sessions with some of the finest members of our steering board. Have your questions answered by the industry's biggest tech innovators.
This month we're bringing together a panel of the brightest minds from HP, ILMxLab and Facebook for a round of Q&A's
AIXR Steering Board AMA
Date: 21st April 2021
Time: 6:00 pm GMT / 10:00 am PDT
Location: Online
Meet the panelists:
Vicki Dobbs Beck, Executive in Charge, ILMxLAB
Colum Slevin, Director of AR/VR Media, Facebook
Joanna Popper, Global Head of VR, HP
What is AMA?
AMA stands for 'Ask me anything', a general Q&A event where attendees take turns asking their questions for the panelists. 
From how to start a successful enterprise? to what are some of your fondest memories? everyone is free to ask general questions, you can ask for insights from our panel's infinite industry knowledge or if you're simply curious to the inner-workings of an innovator.
How do I join?
You or your organisation must be an AIXR member already. If so then please RSVP using the form to the right. If you're not an AIXR member then you can find more information here on how to join AIXR. Once a member you'll be receiving exclusive members-only content including AMA sessions. 
Join our next AMA session
It's quick and easy to become an AIXR member. If you don't already have an account, you can join online in just a few clicks. Then get ready to attend the next AMA session.