Virtual Event
AIXR Insights Live: Immersive Storytelling: Using Virtual and Augmented Reality to Make a Social Impact
November 2 @ 7:00 pm

-

8:00 pm

Virtual Event

Free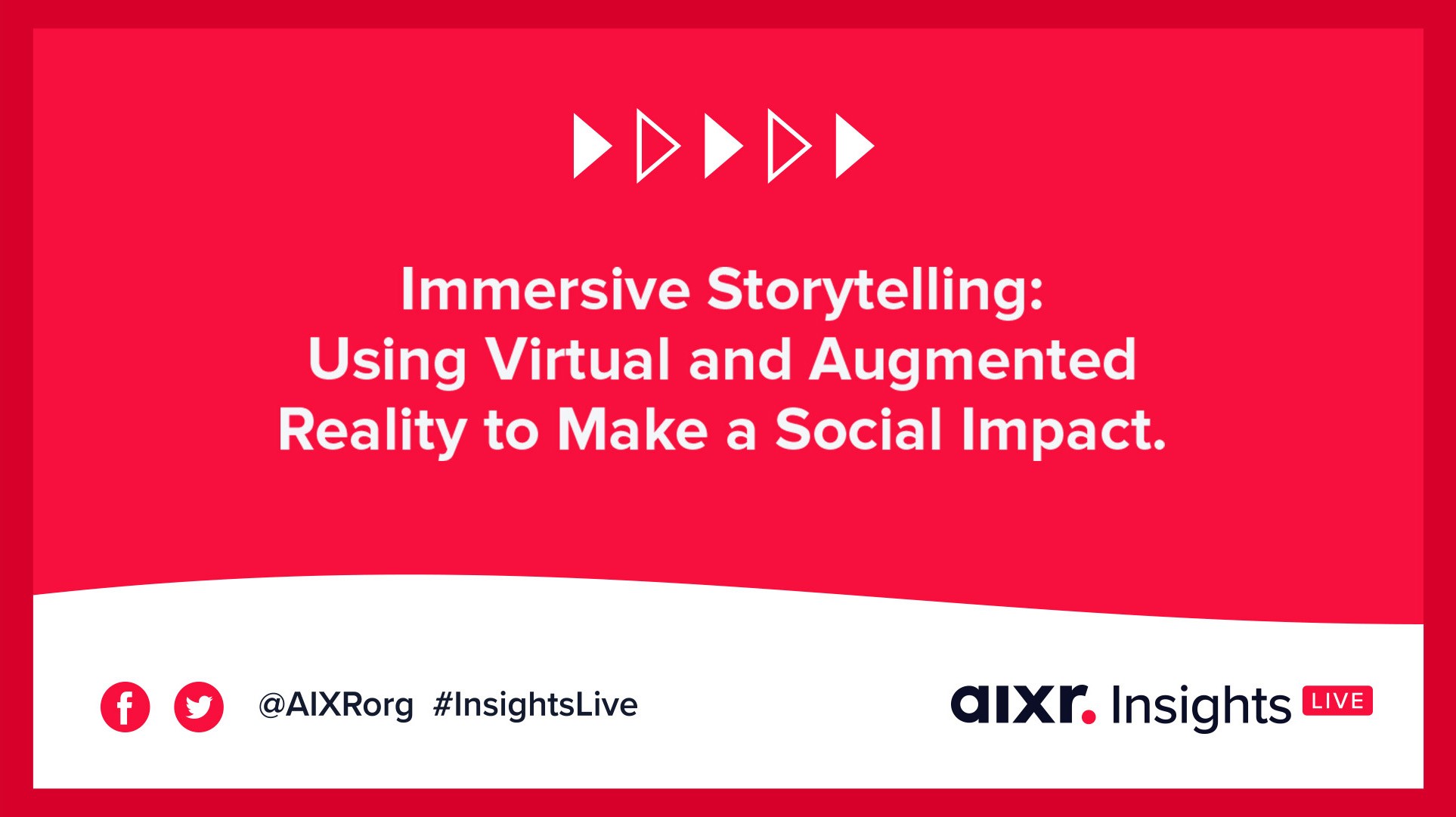 Immersive storytelling can help a filmmaker to better communicate an underlying message of the story interactively. But that's not all. With the help of immersive storytelling, an experience can be developed that can have a social impact, be it socio-economic, socio-political, or ecological.
Join us for a discussion where our panel of experts take a closer look at opportunities immersive technologies present to make a social impact, and what lies in the future for immersive storytelling.
What are AIXR Webinars? Learn from XR industry specialists from across the world, through free AIXR insight live webinars exploring everything from UX to AI and the impact you can make to the immersive sector.
Want to be a panelist? Great news; for AIXR members we offer free spots on our finely curated panels like this one and more. If you're a member, email [email protected] to request to be placed on a panel or waiting list. If you'd like to get access to benefits such as these, including discounts, support and networking have you considered becoming a member?
How to see this webinar: This webinar will be broadcast live via Demio, and accessible for free to all. Only AIXR members will have free access to recordings of past webinars using the Academy's Vault
Related Events