Apply for academy membership
What company membership looks like.
What it means to be an Academy member, eligibility requirements and the perks and support you receive.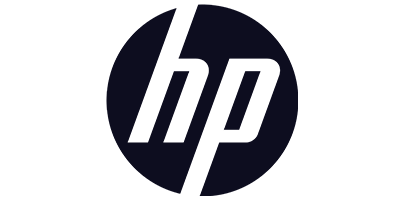 Understand your industry better
Solutions to your challenges
Gain and exchange sector specific knowledge from your peers. Access private, sector specific Advisory Groups.
Track industry effectively
Free up your time to focus on your product, while we focus on the trends. Never worry again about missing out on industry changes that directly impact you.
A stronger voice in community
Shape conversation directly with those that impact your business, from manufacturers to governments.
Maximise your brand's presence
Publish content credibly
Build out your content marketing strategy, publish your case studies and knowledge pieces through a credible third party source.
Be where your clients are
Be a speaker at one of the 250 events we're partnered with outside of the typical XR bubble, from automobile to healthcare.
Complete Academy affiliation
Add credibility to all your branding. All Academy members are independently vetted to meet our code of best practice.
Spend less time educating, more time selling
Take on new projects / clients faster
From enforcing standards to launching free resources, we'll focus on wider education of industry while you do the things you love.
Personalised introductions
Stop wasting resources trying to find the right people to speak to. Request and receive warm, 1-to-1 introductions.
Build recognition
Be recognized for your hard work, through flagship programs like the VR Awards and AIXR fast lists. Your first nomination is free.
*You'll be invited to an interview with an Academy officer, please ensure you meet our code of best practice prior to applying.
If your application is successful; there are no hidden fees or surprise charges. Pay once yearly, and your entire organization receives access to every benefit.  Membership is based on your revenue/turnover, including a small one time joining fee of £150, and is assessed accurately by a membership officer 
Startups
Case-by-case for orgs in existence less than 2 years /w revenue less than £100,000
£330 plus VAT
(Academy Subsidized year one rate)
Just £660 plus VAT per year
Just £1320 plus VAT per year
Just £2500 plus VAT per year
Just £4400 plus VAT per year
Just £8800 plus VAT per year
Get in touch to discuss your needs
"Enhancing industry collaboration and celebrating worthy achievements, AIXR is truly an energizing force for our very special community."
"I've been involved with AIXR since shortly after its inception. I deeply value the way industry professionals have come together within the context of AIXR to help catalyze the business of VR and AR"
"One of the galvanising forces for the immersive industry, AIXR is establishing a crucial voice for decision makers and pioneers in this field."