There's a better way to grow.
Apply to join an international network that acts on your behalf and helps your XR business grow without compromise.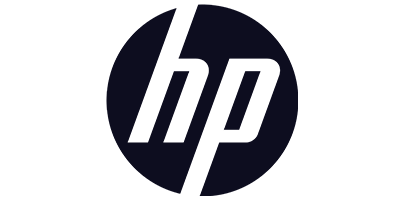 Access the academy's international network of support and influence industry defining decisions worldwide
Position on one of our XR Advisory Groups
Invitation to join as a VR Awards judge
Invitations to relevant industry events for free
Access to AIXR invitation-only events and forums for industry professionals
Use of AIXR member logo on any of your branding, emails etc
Contribute as an industry leader in immersive tech and amply your voice, brand and message globally.
Free contribution of knowledge pieces to our insights base (These are marketed on social media and mail blasts too)
Join live AIXR panels at leading industry events across the world and share your specialist opinion with others
Qualify to apply to be a guest on both AIXR and guest hosted podcasts
Benefit from exclusive discounts, offers, events, experiences, equipment, and more .
One free nomination for the VR Awards and 20% off tickets
Discounts on all our partner's services (such as equipment hire, training, legal services etc)
Invitations to private XR screenings and director dinners
Discounts on tickets and exhibiting to all our partnered events
Free and discounted research, reports, workshops and training
AIXR membership is available to Students, Freelancers, and Companies, with Company membership providing AIXR membership for all of your members of staff (Companies are subject to a one time joining fee of £150).
Freelancers & Students
Individual membership of AIXR is currently available to freelancers only for just £250 plus VAT per annum and Students just £99 plus VAT per annum.
Startups
Join AIXR for just £300 plus VAT per annum. Open to companies in existence for fewer than 2 years and turning over no more than £1million per annum.
Organisations with turnover below
£1million
Join AIXR for just £600 plus VAT per annum.
Organisations with turnover
£1m

to

£4.99m

Join AIXR for just £1200 plus VAT per annum.
Organisations with turnover
£5m

to

£9.9m

Join AIXR for just £2000 plus VAT per annum.
Organisations with turnover
£10m

to

£29.99m

Join AIXR for just £4000 plus VAT per annum.
Organisations with turnover
£30m

to

£99.9m

Join AIXR for just £8000 plus VAT per annum.
Organisations with turnover above
£100m
Join AIXR for just £12,000 plus VAT per annum.
Frequently asked questions
What is AIXR?
AIXR, The Academy of International Extended Reality, is a dedicated not-for-profit organisation that exists to support individuals and companies of all sizes as the international trade body for immersive technology industries. We proactively support, inspire, and enable innovators, remove barriers to entry and connect a diverse collection of trades together.
How will AIXR work to support the immersive technology industry?
We have three main pillars that we've set out to be there for as an organisation
Improve XR's image
We believe firmly in placing ourselves and our members outside of the XR bubble. That's why we're doing important work to inform consumers and industries that don't necessarily have the full picture when it comes to immersive technology.
How are we achieving this?
We're partnering with 250 events by the end of the year in sectors such as hospitality, trades, medical, automobile and more.

We're publishing consumer guidelines and advice while working with consumer watchdogs to ensure the right message is getting out

We're actively recognizing, encouraging and giving the very best in XR a platform to be seen, through initiatives like the VR Awards, AIXR Investors lunches and Insights case studies.
Bridge skill gaps
Our industry is growing and an exponential rate. We need to not only focus on the now but the future to ensure sustainable growth. It's about planning for a shortage of niche skills and working to educate and train new professionals in our space.
How are we achieving this?
We're actively working with higher educational institutions to shape syllabus and educate young people on the options they have within immersive industries

We're working with employers to understand their struggles and challenges, implementing workshops, training material and educational content / framework to grow with

We're connecting individuals globally.  With a strong a fast growing network we're making the introductions needed for professionals, employers, recruiters and students to find new opportunities.
Government regulation
It's important to have your voice heard at the highest level of government, as immersive grows, so does the risk of uninformed regulation. As an organisation that represents your interests its our job to inform governments on immersive and inform you on the changes their considering or making.
We're building relationships with key government branches and individuals internationally, briefing them on your concerns and thoughts.

We're building surveys, reports and working groups to identify key information that should be brought to the attention of those that have an impact on your work

We're continuously monitoring and keeping tabs on select committees and major reforms before they've hit the press so you're prepared no matter the outcome.
What offers and perks can AIXR provide?
AIXR provides a variety of perks to the organisation's membership base through our approved service providers. This includes discounts on a range of services ranging from legal advice, vacancy posting on job boards, and consultancy services to exclusive discounts on immersive technology focused events. There's a better way to grow; joining AIXR is only the first step.
What companies are members of AIXR?
The AIXR membership base is always expanding with the likes of smaller independent studios and huge multinational corporations already on board. AIXR is committed to overseeing the development of companies of all sizes and our pricing structure reflects our goal of being both inclusive and accessible regardless of where a company is along its business journey.
Also take a look at our advisory panels to get an understanding of the kind of companies that steer the direction of AIXR.
Do members receive discounts on VR Awards tickets, nominations, etc?
Yes. Members of AIXR are entitled to a set discount on VR Awards tickets and one free nomination for the VR Awards 2019. Members are also given priority for special collaborations and opportunities with the VR Awards – such as demos at the after party, the opportunity to launch a product/service on the night and the chance to premier a trailer of your newest project on stage.
How much does membership cost?
Membership costs vary between groups. Students, for example, can sign up at a reduced rate. For businesses, membership costs are dependent upon annual turnover.
"From initially capturing the zeitgeist around VR to becoming one of the galvanising forces for the immersive industry in the UK, AIXR is establishing a crucial voice for decision makers and pioneers in this field."
Anton Christodoulou, CTO, Imagination