Provide students and faculty with the tools needed to excel in virtual and Augmented reality industries
.
All students and staff receive AIXR Membership with your university membership.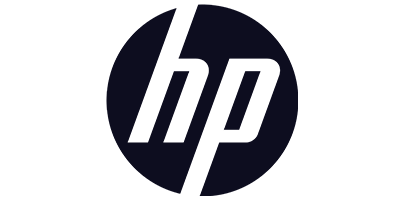 Highlight to the world that your institution is a leader in innovation and technology and build industry connections. 
Use of AIXR member logo and material on any of your branding, emails etc

Unlimited AIXR consulting on all XR related modules and courses

Discounts on all our partner's services (such as equipment hire, training, legal services etc) and exhibiting at trade shows
Show your support and fund industry initiatives designed to close skill gaps and inspire young people to get into XR

Introductions to key industry players to help formulate industry relationships
Contribute as an industry leader in immersive tech and amplify your voice, brand and message globally.
One yearly XR workshop held at your institution with AIXR specialists or partners just for your students
Free invitations to AIXR only events, workshops and webinars
Access to the AIXR members portal with educational resources  
Discounts on tickets to partner events and career events
Priority access to student career initiatives
Benefit from exclusive discounts, offers, events, experiences, equipment, and more.
Experienced faculty to join live AIXR panels at leading industry events across the world and share their specialist opinion with others free of charge
Staff qualify to apply to be a guest on both AIXR and guest hosted podcasts
Free contribution of knowledge pieces to our insights base (These are marketed on social media and mail blasts too)
Reserved position for one of our XR advisory panels
1 Invitation to join the VR Awards as a judge

Select free tickets (including discounts) on tickets to all our partnered events
We base your membership cost on the size of your university to ensure our resources are affordable to everyone. Regardless of size, all institutions are treated the same –  your students and staff receive the same amount of care and attention as everyone else. If it is your first time joining us you'll be subject to a £150 joining fee.
Small Institution – Enrollment less than 10,000
Get in touch to discuss your needs
Medium Institution – Enrollment between 10,000 – 30,000
Get in touch to discuss your needs
Large Institution – Enrollment over 30,000
Get in touch to discuss your needs
Frequently asked questions
What is the difference between a company membership and university membership?
AIXR aims to build the future of XR together. This means working with a wide variety of organisations and individuals to build the largest network of innovators and leaders possible. 
Your university membership will give you access to the same global network of creatives and innovators as a company membership would, while accounting for the unique needs of both staff and students.
Do all of my staff and students receive the benefits?
Absolutely, AIXR membership is a single cost for everyone to enjoy the benefits. 
Students will benefit from a premier education in XR – from workshops to webinars, your students will never be short of opportunities to get involved in the industry. 
Staff will get the opportunity to be recognised amongst a cast of other industry leaders, with a seat on one of our XR advisory panels, an opportunity to judge at the VR awards and the opportunity to contribute to our Insights panels.
Why should my university join AIXR?
Your university should join AIXR if they want to join a network of companies, individuals and academic institutions,competing on a global scale, while supporting the growth of the immersive industries. 
AIXR membership is your chance to highlight to the world that you are an industry leader in immersive tech, and a pioneer when it comes to offering a premier education in the exploding field of virtual and augmented reality.
What companies are members of AIXR?
With your AIXR university membership you will benefit from our rapidly expanding international membership base, including many smaller independent studios and multinational corporations. 
For a look into the kind of companies we work with, have a look at our Advisory Panels.
Why do membership costs vary between different universities?
Membership cost depends on enrollment – this is because we want our amazing benefits to be available to as many students as possible, world wide. Our pricing structure reflects our goal of being an inclusive and accessible not for profit organisation.
"From initially capturing the zeitgeist around VR to becoming one of the galvanising forces for the immersive industry in the UK, AIXR is establishing a crucial voice for decision makers and pioneers in this field."
Anton Christodoulou, CTO, Imagination