Virtual Reality Steering Panel
Tackling the biggest challenges in the VR industry and finding the best solutions with the help of industry leaders. 
Enacting Change for a More Accessible and Successful VR Industry
The VR Steering Panel has been established to discuss and action change on the state of the industry amongst the decision-makers, specialists and pioneers of the VR industry and across sectors looking to incorporate VR technology into their future business strategies.
The panel will work to create a more accessible and inclusive VR industry, bringing down barriers to entry so that companies of all sizes can succeed. The panel, which is made up of the brightest minds in virtual reality, will work to identify crucial issues in the industry, counter common user problems, establish a series of best practises and release expert-led research.
In addition to the above, this panel also oversees the direction of the VR Awards.
AIXR is fully committed to seeing the XR industry grow and the VR Steering Panel is a crucial element in enabling that growth. That is why we have recruited top Executives from industry leading companies, they are powerful voices in the XR community and experts in their respective fields, well-suited for pioneering the next frontier of immersive technology.
Discussions and issues addressed through our advisory panel will be published and distributed to AIXR members. To get in touch with our advisory panels and share your thoughts please email [email protected]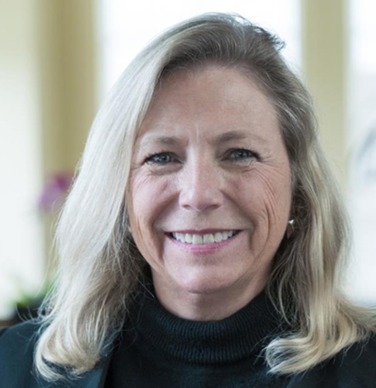 Vicki Dobbs Beck
Executive in Charge, ILMxLAB
VR Steering Panel Chair
Vicki Dobbs Beck is the Executive in Charge of ILMxLAB, a division launched by Lucasfilm in 2015 to pioneer in the field of immersive storytelling. ILMxLAB wants to make it possible for people to, 'Step Inside Our Stories.' The division brings together storytellers, world builders, dreamers, and wizards to create a new era of premium, state-of-the-art entertainment experiences that leverage real-time technology. In so doing, ILMxLAB seeks to transition from story-telling to story-living.
 Under Vicki's leadership, ILMxLAB created the ground-breaking VR installation, Carne y Arena, which was the vision of Alejandro Iñárritu in association with Legendary Entertainment and Fondazione Prada. Carne y Arena was chosen as the first-ever VR Official Selection at the Cannes Film Festival (2017) and was awarded a special Oscar by the Academy of Motion Picture Arts and Sciences, "in recognition of a visionary and powerful experience in storytelling." In addition to producing multiple promotional VR experiences supporting major film releases and experiments in "all shades of reality", ILMxLAB has collaborated with the VOID to develop and produce the award-winning hyper-reality experience: Star Wars: Secrets of the Empire as well as the recently launched: Ralph Breaks VR. Currently, ILMxLAB is in production on an original episodic VR Story Series: Vader Immortal.
Vicki has more than 30 years of broad-based management experience in the entertainment industry. Prior to that, she received her MBA from Stanford University's Graduate School of Business where she also completed her undergraduate studies, earning a BA with distinction in International Relations.
Colum SlevinHead of Media, AR/VR Experiences, Facebook

VR Steering Panel Deputy Chair
Colum is experienced in building great creative teams and operating global organizations – putting outstanding people together, optimizing systems and organizational structures and providing the leadership to enable them to flourish and grow.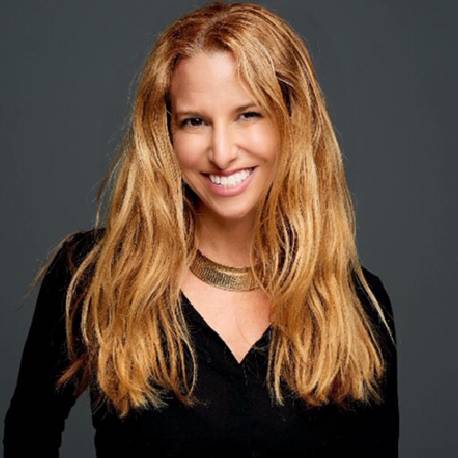 Joanna Popper   Head of Virtual Reality for LBE, HP
Joanna Popper is a Hollywood and Silicon Valley media executive. She recently became HP's Global Head of Virtual Reality for Location Based Entertainment. Prior she was EVP of Media & Marketing at Singularity University and VP Marketing at NBCUniversal. Joanna developed a TV show partnership with NBC and Singularity University for a new TV series on technology and innovation.
Joanna was selected as "50 Women Can Change the World in Media and Entertainment," "Top Women in Digital: Game Changers," "101 Women Leading the VR Industry" and is on the Coalition for the Women in XR Fund.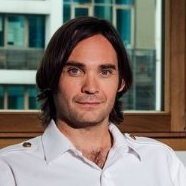 Joel BretonPresident & EVP Product Development, Sixense Enterprises Inc.

Joel has produced award-winning games including Duke Nukem, Unreal, Major League Baseball, Anno 1602, Doom, Amped, Pirates of the Caribbean, Bomberman, Mario Party, Terraria, Payday 2, Brothers, and Sniper Elite
He has managed a team of content producers at MTV Networks to develop their free-to-play strategy for mobile and online games; launched virtual goods platform for developers to implement micro transactions across MTV's online portfolio of more than 100 million monthly visitors
Joel has also directly managed AAA content development and publishing partnerships including negotiating exclusive content partnerships with Bethesda Softworks, Rockstar Games, Warner Brothers, Disney, Square Enix
Marcie JastrowSVP Immersive Media, Technicolor

Marcie Jastrow is an industry veteran with over 20 years in the Entertainment business. Currently the SVP of Immersive Media at Technicolor, as well as the Head of the Technicolor Experience Center (TEC), Marcie is dedicated to bringing artists, technologists, and partners together to build the future of immersive media.
Since the opening of the TEC in July, 2016, Marcie has consulted on many immersive projects and has provided her insights in dozens of interviews, published articles, and speaking engagements. Focused on igniting VR, AR, and beyond, Marcie sits on several boards including the Interactive Emmys, Periscope, and BAFTA. In 2018, she was honored with the Advanced Imaging Society's 'Distinguished Leadership Award', which recognizes creative, productive and forward-thinking efforts in visual technology and emerging content.
Prior to her current role, Marcie was responsible for growing Technicolor's post production sales pipeline as SVP of Sales. Before joining Technicolor, she served as EVP of Sales at Laser Pacific, which Technicolor acquired in 2011, as well as SVP of Sales at Modern Video Film for over eight years.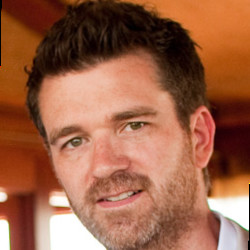 James KnightVirtual Production Director, AMD

James Knight is a British Born, LA-based Virtual Production Director, specializing in onset realtime visual effects and Virtual Reality (VR). He has managed the Performance Capture for films including AVATAR, I AM LEGEND, HULK and PRINCE CASPIAN and various video games including, SCENE IT, STAR WARS THE OLD REPUBLIC, and GOTHAM RACING. He is a member of the Visual Effects Society (VES), on the Board of Directors at the British Academy's Los Angeles chapter (BAFTA-LA), and a member of the Scientific and Technical Achievement Committee at The Academy (AMPAS).
Pearly ChenVP Business Development & Partnerships, HTC

Pearly Chen is a Vice President at HTC, heading Business Development & Partnerships for VIVEPORT, the device-agnostic Virtual Reality content service provider created by HTC. She also manages HTC's $100 million global accelerator fund Vive X since its inception in 2016, leading investments in a growing global portfolio of innovative startups in virtual and augmented reality space. As Chief of Staff to Cher Wang, CEO and Chairwoman of HTC, she works closely with Wang and her executive team as a cross-functional executive and thought partner on strategic business planning, high-priority initiatives, global engagement and board affairs since 2012.
She also represented Wang during her tenure at APEC Business Advisory Council between 2009-2015, chairing its Finance and Economic Working Group, SME & Entrepreneurship Working Group, and ABAC Women's Forum, often speaking at high-profile international forums on the topics of innovation and leadership.
Prior to HTC, Pearly was an investment professional at Goldman Sachs, providing investment advisory service to its Asia Pacific clients.
A dynamic, high energy global citizen, multi-linguist, voracious reader, avid traveler, competitive triathlete and mother of two, she believes that everyone has the capacity to create a legacy that impacts lives of many others. Putting to good use of her infectious energy and unique perspectives, she makes it her life's goal to inspire and help others thrive.
Eyad HamouiehPartner, BDO

Eyad has always been fascinated by the two worlds of technology and business, these two worlds have been sculpting his career and defining his objectives, studies and activities.
Having successfully acquired degrees in both electronics/communication engineering (BSc) and project management (MSc) – Eyad has continuously applied his knowledge from both bodies within his career.
Eyad's career objective is to be a key member in managing, leading and aiding bespoke and innovative engineering projects while maintaining a full understanding of the business and market needs. Eyad aims to take the company he works for forward into the dynamic environment of the future.
Linda WadeCEO, Spinview

Linda is the co-founder of Spinview, an immersive technology platform which provides a suite of tools to help all businesses of any size leverage the power of VR & AR to help sell more and with greater effectiveness.
Previously, Linda has employed her extensive experience in emerging technologies and media business. She is commercially focused with personal passion and 20 years' experience in helping businesses drive commercial success and business growth, inc senior roles at Microsoft (Multinational remit covering business development and strategic partnerships), Outbrain and in the media industry leading business negotiations.
Rick Champagne Global Media & Entertainment Industry Management, NVIDIA

Rick Champagne leads Global Media & Entertainment Industry Management for NVIDIA. In this role, Rick works closely with customers and partners in Film, TV, Broadcast, and Advertising to promote the advancement and adoption of new technologies within the industry. With a long history of managing products such as the Autodesk 3ds Max and Maya Entertainment Creation Suites, Softimage, Mudbox, and Painter, Rick has been in the service of Artists and Technologists for over two decades. Rick is a member of the Visual Effects Society, a Board Member of the Advanced Imaging Society, and holds a Master's in Business Administration.
Samuel HuberFounder, Admix

Sam is the Founder of Admix.in, the first adtech platform for mixed reality, giving XR developers the best tools to monetize their content. In the past year, Admix has gone from strength to strength, recently raising £2.4m with the help of SpeedInvest, Suir Valley and Founders Factory. 
Toward the end of 2018, Sam was instrumental in Admix's acquisition of VRFocus, the popular UK-based VR news outlet, which he brought back from the edge of bankruptcy. 
Prior to founding Admix, Sam founded a series of other tech companies including; Kout.io, an e-commerce platform, Betify, a gamified video sharing app with challenges sponsorsed by brands, and RougeTrader, the first Binary trading app on the app store. 
Join an advisory panel and have your voice heard within the immersive industry.
IT's time to make an impact