Augmented Reality Steering Panel
Tackling the biggest challenges in the AR industry and finding the best solutions with the help of industry leaders. 
Helping to Accelerate Growth in the AR Industry
The AR Steering Panel has a similar purview to that of the VR Advisory Panel, but with a focus on the emerging augmented reality industry. The AR Steering Panel will be lead by key creatives and executives with expertise in developing AR projects. 
The Panel will discuss a variety of topics related to the rising issues in augmented reality, with discussions always being informed by our underlying mission of inspiring sector-specific growth and enabling companies of all sizes, from startups to multi-national corporations, to thrive in this exciting, developing industry. 
Industry leaders will collaborate with one another to offer guidance to companies across all sectors of AR, including companies that are new to the AR space and others that have more experience. The AR Steering Panel will go on to produce world-leading research, establish and distribute papers on best practices, and work on other tools to help accelerate growth in AR. The panel will be seen as a valuable and respected presence within the AR community. 
Discussions and issues addressed through our advisory panel will be published and distributed to AIXR members. To get in touch with our advisory panels and share your thoughts please email [email protected]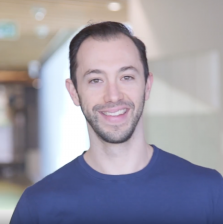 Ryan Nadel
Senior Program Manager, Microsoft, Mixed Reality Business Applications
AR Steering Panel Chair
Ryan is a Senior Program Manager in the Mixed Reality Business Applications group at Microsoft where he focuses on the strategy, design and development of Microsoft's suite of first party mixed reality business applications. Ryan's team recently released one of the initial applications, Dynamics 365 Guides, announced at Mobile World Congress in conjunction with HoloLens 2. Guides transforms training and development with its simple authoring tool that allows anyone to create step by step mixed reality instructions that utilizes the power of 3D and spatial intelligence to guide users through complex workflows. Working directly with some of the largest companies in the world, Ryan is supporting the biggest and highest impact mixed reality deployments in the industry.
Ryan is also the founder of Biba, a collection of mobile games for kids that integrates with playgrounds using augmented reality to inspire real world physical play. Distributed by some of the largest playground companies in the world, you can find Biba smart playgrounds with our AR markers in over 4,000 locations around the globe including the USA, Canada, Sweden, New Zealand, UK, and Singapore. Biba was selected by Fast Company as one of the 10 most innovative gaming companies in the world in their 2019 Most Innovative Companies issue.
Aleissia Laidacker 
Director of Developer Experience, Magic Leap
Aleissia is a Technology and Design Director with 20 years experience in product design, AI, systems and game development. She is a leader in the Augmented Reality / Mixed Reality space, where she leads as Director of Developer Experience at Magic Leap. Her team works closely with the Developer community to drive the product design for tools, platforms and engine development at Magic Leap. As well as providing creators with design and technical best practices to working in the mixed reality space.
Previous to Magic Leap, she was in game development, working at Ubisoft for 11 years, where she was AI Lead on the Assassin's Creed franchise. She is also co-founder of Mixed Flour, an Immersive Design Company focused on creating location-based experiences that bring together Food, Technology and Interaction Design.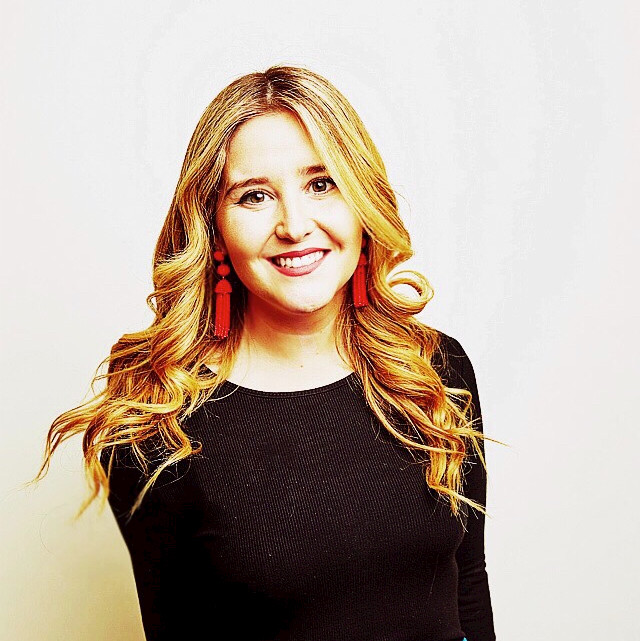 Carolina Arguelles Navas
 Global Augmented Reality Lead, Product Marketing, Snapchat
Carolina is a Product Strategy & Marketing leader at Snapchat focused on Augmented Reality and the Camera. She leads monetization strategy, positioning, and evangelism for Snapchat's suite of AR and immersive technology products. Working directly with some of the largest companies in the world, Carolina is supporting the impactful shift to immersive, camera-led experiences. Her work includes driving mass education and adoption of AR products, evolving how AR is created and accessed on the platform, and working closely with partners and brands to inform the design of formats, tools, and technology. Previously, she led measurement thought leadership across industries and products and has held similar roles at several leading measurement companies, including Nielsen.
Wallace Poulter Consultant Immersive Industry

Wallace Poulter is a Silicon Valley based resource, uniquely connected to provide timely and prescient insight on the changing Immersive market. Poulter works with Governments, Trade & Investment Agencies, Academia, and Industry and is a moderator and speaker at Conferences.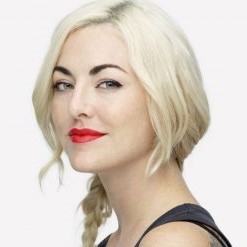 Elizabeth Valleau
Global Creative and AR lead, Facebook / Instagram
Native New Yorker Elizabeth Valleau is an award-winning multimedia artist, entrepreneur and currently, Global Creative and AR lead for Facebook / Instagram, London. She's parlayed her passion for creative technology and platform hacking into new disciplines, formerly as Experiential Creative Lead at Grey NY, ECD at Trollback and co-founded the creative experience department at R/GA NY.
Her work with the United Nations, Nike, Unilever, the BBC and Al Jazeera has won advertising and design's highest awards, including Clio's, Webby's, Pencil's and multiple Cannes Lions. She speaks and writes often about the power of true diversity, advocacy for LBGTQ and women and the urgency to build a better world through creative, inclusive tech.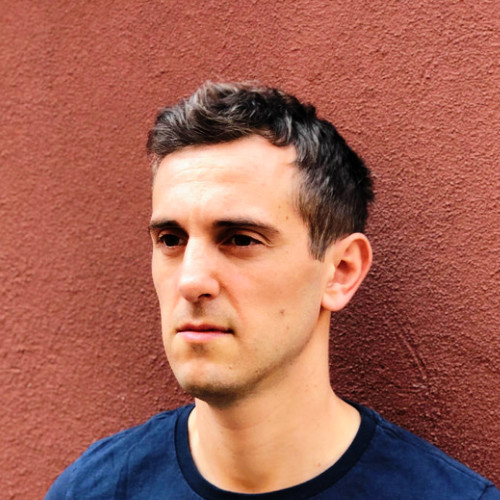 Matthieu Lorrain
 Global Head of Creative, AR for Brands, Google
Matthieu is a NYC-based creative leader specialized in brand innovation and creative technology. For the last 10 years, he has been incubating interactive experiences that connect brands and users in unique ways.
His recent work explores the relationship between physical and digital universes with the intent of using our environment as a creative canvas (AR, VR, geo-localized services, etc…).
Matthieu is currently Global Head of Creative, AR/Lens for Brands at Google. His mission is to explore the creative potential of Immersive Computing and help both internal product teams and external partners leverage AR and Visual Search to develop new consumer experiences.
Matthieu has worked with clients from all industries including Nestlé, LVMH, L'Oréal, J&J, Playstation, Oreo, Warner Bros, Google, Mattel and many more. He is a guest lecturer at Columbia University and has been a speaker at major events such as the Cannes Lions, 4A's Createtech, KIKK Festival and NYC Tech Forum. Matthieu's work has been featured in several publications such as AdWeek, FastCompany, The Verge, Mashable.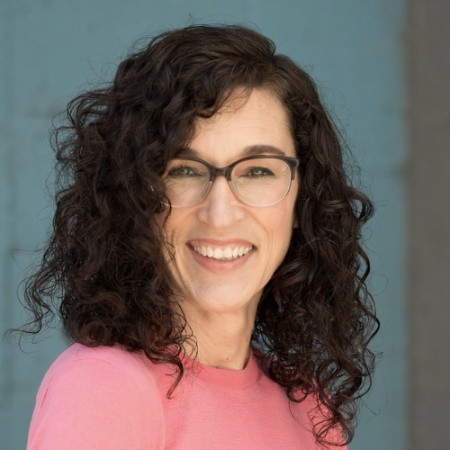 Silka Miesnieks
Head of Emerging Design, Adobe
Silka leads emerging design for Adobe Design. She's behind many immersive design and AI-related features found in Adobe products and services today. Prior to Adobe, Silka led the AR design direction for a Samsung innovation team, she co-founded and lead the product design for Dekko, an AR platform startup. Always one with an entrepreneurial spirit, Silka also mentors AR startups and women in tech.
Her unique background combines 15 experience in UX design, co-founding an Augmented Reality startup (@Dekko) and consulting with hardware/software startups. This combination helps Silka brings a fresh perspective to real-world product designs.
Specialties: Strategic Design Leadership; User Experience Design; Interaction Design; Prototyping; Visual Design; User Research.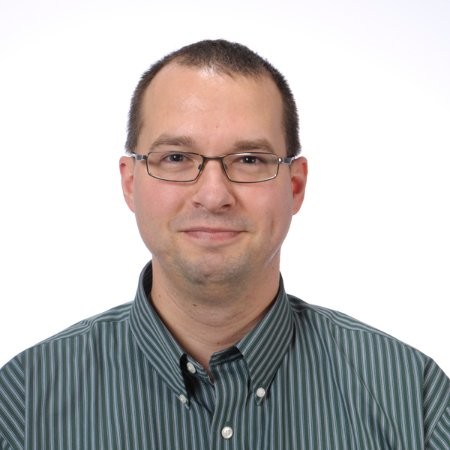 Jeremiah Scott
360 AR/VR Team Leader, Boeing
Jeremiah Scott is a passionate innovator at Boeing. Leading a diverse team of photographers, programmers and developers, his team is delivering a powerful interactive platform for Quality Manufacturing at Boeing. With 13 years at Boeing, specializing in scientific and technical photography, project management and Virtual Reality application, Jeremiah is connecting the dots between technical data and photographic environments.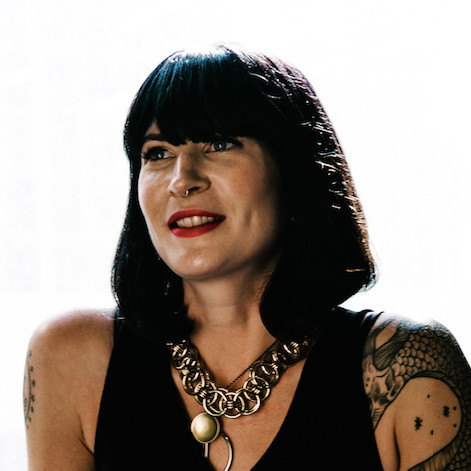 Timoni West
Director, AR/VR/MR Research, Unity
Timoni's goal is to make computers better tools for a wider swath of humanity; not just available or useable, but really useful. This means they need to be more flexible, responsive, interactive and thoughtful than today's computing paradigms allow.
Core competencies
Product definition and execution • Cross-functional alignment • Strategy • Emerging technologies • Management • Public speaking 
Join an advisory panel and have your voice heard within the immersive industry.
IT's time to make an impact