XR Education & Training Advisory Group
Changing the way we learn forever.
Creating Educational & Corporate Training Tools
The XR Education & Training Advisory Group consists of industry experts creating effective and engaging training and education scenarios. This ranges from large corporate training deployments to edutainment for schools, this group is dedicated to establishing XR as an educational tool.
The group aims to explore the potential for XR to support and enhance learning, and prove the value of digital transformation at all levels of education as well as corporate environents. They will also look to change perceptions among all institutions to XR as a learning and development tool through publically shared and distributed best practices and reports.
David Trainor
CEO, Sentireal 
Advisory Group Chair
An enthusiastic advocate, evangelist and entrepreneur delivering "personal immersive learning", namely enterprise training that is (a) presented using Virtual and Augmented Reality and (b) automatically personalised and assessed using Artificial Intelligence – for the benefit of people, business and society.
David leads Sentireal, a software development and media production company providing platforms that deliver next-generation personalised training experiences across safety-critical industries including medical, manufacturing and aerospace.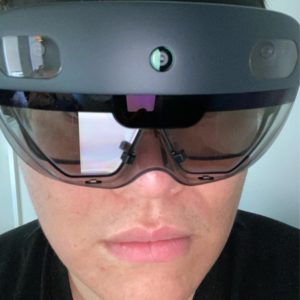 Mark Lee
Executive Vice President and Chief Research Officer, Immersive Learning Research Network 
Advisory Group Vice-Chair
Mark has dedicated most of his working life to understanding how digital technologies can be used to support and enhance learning. His work is interdisciplinary in nature and over the last two decades has spanned K-12, vocational education, higher education, and organizational learning contexts. In recent years, he has been especially interested in how XR (VR/AR/MR) technologies can be used in evidence-based ways to create learning environments and experiences that are effective, engaging, and inspiring.
He is also Co-Founder and Managing Partner of JIANesis, a family office/investment firm dedicated to helping companies in the ed tech, healthcare tech, marketing tech, eSports, and future energy/sustainability arenas achieve long-term growth and success.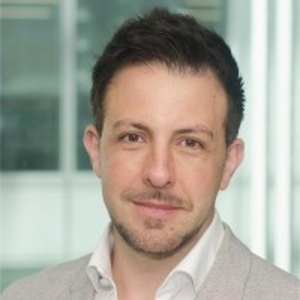 Nicola Rosa
Global Head of Immersive Learning, Accenture 
Innovation, experience design, strategy and technology expert who worked for Google, Yahoo!, IBM, Spotify, and Atari; Nicola is currently part of the Accenture where is leading the Extended Reality (AR & VR) practice for Europe. Key part of this role is to use User-Centric Design, proprietary maturity assessment frameworks for immersive technologies, the Accenture XR delivery teams, and the unique Accenture XR accelerators, enabling clients to be leaders in the production of digital twins, immersive product design, AR & VR enterprise services, and immersive customer experiences and consumer products.
With more than 15 years of experience delivering complex B2E, B2B and B2C digital solutions he has extensive knowledge about mobile, immersive technologies, data visualisation, broadcasting, media and digital entertainment. He has an excellent track record of building strong relationships and leading teams to deliver results in challenging time frames. He is proactive, innovative and is recognised for his ability to identify innovative solutions to complex business issues.
He considers himself a champion of the user and the customer, ensuring they are at the heart of every change.
Brooke Morril  Director of Education, Schell Games

Dr. Brooke Morrill serves as the Director of Education at Schell Games. Morrill uses her expertise in behavioral science, psychology, and research evaluation to increase the impact of and engagement in the company's educational and transformational games. She identifies and secures extramural project funding in both the federal and private sectors in order to create and iteratively develop innovative, interactive experiences. In addition, she collaborates with universities and research institutions for product development and evaluation. She also maintains an active Board Certified Behavior Analyst-Doctoral credential from the Behavior Analyst Certification Board.
Morrill's noteworthy contributions at Schell Games include securing and managing governmental funding for projects including Happy Atoms, HoloLAB Champions, and most recently HistoryMaker VR, all of which are funded through federal grants. Outside of the studio, Morrill serves on the Advisory Board for XR In Learning, a membership network that helps connect the early adopters and top innovators in augmented, virtual, and mixed reality for lifelong learning as well as the immersive learning research network's (iLRN) State of XR and Immersive Learning Expert Panel.
Sophie Thompson   Co-founder, VirtualSpeech
Sophie Thompson is the COO and Co-founder of VirtualSpeech, an award-winning VR education platform for soft skills training. She started the company by using VR to overcome her fear of public speaking, and has since spoken about her journey live on BBC World News. Her work with VirtualSpeech has won her awards such as Young Entrepreneur of the Year at the GB Entrepreneur Awards, Most Inspirational Woman in Tech, and VirtualSpeech was the LPI's Start Up Learning Provider of the Year in 2019.
VirtualSpeech is an award-winning VR education platform for soft skills training, with a focus on communication skills such as public speaking, sales, and leadership. It was the world's first platform to combine e-learning with practice in VR and has been featured in The New York Times, Forbes, Wall Street Journal and Huffington Post. VirtualSpeech has helped over 300,000 users across 125+ countries to improve their skills and confidence through VR, and have worked with major Universities and companies, such as Imperial College Business School and Vodafone.
Craig Douglas CEO, Contact Control Interfaces

Vast amounts of progress has been created by humans harnessing the exponential potential within both our dexterous hands and computing devices. With VR/AR and tele-robtoics, human computer interaction has become spatially immersive, but our interfaces remain primitive and limiting. Contact Control Interfaces (Contact CI) is creating haptic human computer interfaces to simulate the sense of touch.
Our mission is to develop and foster a wide scale adoption of haptic technology, which simulates a realistic sense of finger-focused touch, unlocking the human potential only possible with intuitive and natural human computer interfaces. 
Jon Foo 
CEO, Vue Networks
Jonathan Foo is a 25-year veteran of the media, technology and education industries.  He is known to have led the industries in business, content and technological advancements.In 2010, Jonathan's company was bought over by Singapore tech firm Creative Technology Ltd and was renamed Vue Networks. 
Vue Networks is currently a strategic partner of the Singapore University of Social Sciences (formerly called SIM University), where Jonathan has taught Digital Media courses for more than a decade.  Jonathan has designed 7 level-3 courses as part of the Bachelor of Multimedia Technology and Design at SUSS.  He was also a pioneer eLearning developer, having designed three eLearning modules and was awarded the Bronze certificate for collaborative eLearning by SST, SUSS.  Jonathan was awarded SUSS's Innovation Seed Grant 2017 for research in "Developing the tools and systems for Immersive VR 360 Live Streaming Video in eLearning". 
Holger Hager 
CEO & Co-Founder, Cyberith
Holger Hager is an Entrepreneur in the Virtual Reality Industry with a strong background and interest in science and technology. As CEO and & Co-Founder, Holger has watched Cyberith become a world leading provider of professional locomotion devices for virtual reality.

After entering the market in 2016 with the Virtualizer and the Virtualizer ELITE, Cyberith's technology has obtained a firm position in a broad field of applications globally.
Over five years of continuous product development and three years of market experience have led us into creating the only second generation VR Treadmill available: The Virtualizer ELITE 2.
Giorgi Gulabyan 
CEO, VR Inn
Giorgi Gulabyan is a tech-savvy founder passionate about VR. As a co-founder and CEO of VR Inn, he serves as a B2E and B2B training solutions expert mainly focused on the enterprise sector. With 10 years of experience in the IT industry and extensive knowledge of enterprise-grade solutions, immersive technologies, IoT, and automation processes. Being proactive and recognized for his ability to find a non-trivial and the best suitable solution for complex business needs.

VR Inn is a VR-tech company focused on enterprise training solutions development which is mainly tailor-made and at the same time uses a VR Inn Growth platform to deliver, manage, and control training of employees. With a mission to rebuild existing training methodologies using the state-of-the-art technologies available today and deliver the best practices to such industries as automotive, manufacturing, mining, and etc. . 
Gregory Agriopoulos Founder & CEO, Magos
Gregory "Greg" Agriopoulos possesses a unique blend of technical and business skills with over 10 years experience project & team management in high-tech ICT projects combined with electrical engineering background. Greg is a tech enthusiast with great systems engineering and deep technical understanding skills.
As Founder and CEO of Magos, Greg has fostered an environment that encourages idea sharing. Recognizes building a culture of values and achieving a collective vision.
Magos is a new technology, integrated into a pair of gloves, which disrupts the state of the art Human Computer Interaction (HCI) devices in immersive technologies. It is positioned as cutting-edge HCI, as a result of its unique sensors, which are connected to every joint and provide 1000x more accuracy than its closest competitor.
Christoph Sitar Founder & CEO, MEDIASQUAD
Chris is the CEO of MEDIASQUAD, the 2020 VR Social Influencer of the Year, and is passionate about Augmented Reality and Virtual Reality technologies. Combined with an in-depth understanding for 3D animation and game design, this allows him to develop truly excellent AR/VR experiences and trainings. 
Levent Sen  Founder & Managing Director, Orka Informatics

Levent is the Founder and Managing Director of Orka Informatics, an R&D solutions based company for Energy, Informatics and Maritime. Orka Informatics was founded in 2011 provides engineering, consultancy services, and simulation systems for military and commercial projects for the dynamic maritime and energy industry.

Orka Informatics developing new simulation techniques especially allow for a closer relationship between realism and simulation. This simulation technique in teaching process of operation and familiarization leads to a better understanding of all principles for all equipment and systems in comparison with traditional educational methods.
Orka co-operates with lecturers to develop virtual 3D training solutions. With the interactive training program, students/attendees are able to familiarize themselves.
Duane Dunston  Founder & CEO, Erlo LLC

Duane is the founder of Erlo, a company that introduces people to computer technology in a way that is not as intimidating as computer programming. MxRPC (pronounced "Mixer PC") is our first application that which is a gentle introduction to computer technology using augmented reality.
He is also an Academic and Researcher, holding an Associate Professor position at Champlain College with a focus on Computer & Digital Forensics, Computer Networking & Cybersecurity, Division of Information Technology & Science.
Aditya Tunkain  Co-Founder & Director, Klip VR Immersive Technologies

Aditya Tuknait is the Co-Founder & Director of Klip VR Immersive Technologies Pvt. Ltd. Aditya aim's to bring the best learning technologies for every child in every school to shape the future of tomorrow. With over 600 million young children in India, we feel there is an excellent potential if we provide good education VR content with current technologies in schools.
Klip VR experiences are dedicated to bringing an experience that is unforgettable and develops the art of imagination in a learner. Klip VR is India's premier fully Integrated Virtual Reality learning system, that compliments and empowers the existing educational practices. Klip VR is powered by sophisticated technology and content covering various global perspectives catering to 21st-century educators & learners.
Join an advisory group and have your voice heard within the immersive industry.
IT's time to make an impact