Steering the direction of AIXR, helping us to tackle the right areas of the XR industry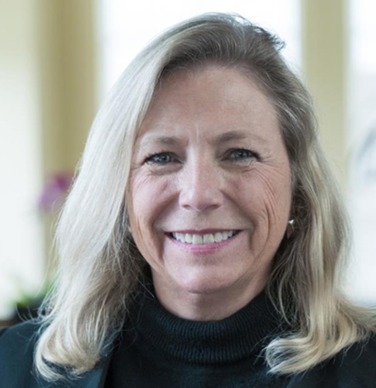 Vicki Dobbs Beck
Executive in Charge, ILMxLAB

Board Co-Chair
Vicki Dobbs Beck is the Executive in Charge of ILMxLAB, a division launched by Lucasfilm in 2015 to pioneer in the field of immersive storytelling. ILMxLAB wants to make it possible for people to, 'Step Inside Our Stories.' The division brings together storytellers, world builders, dreamers, and wizards to create a new era of premium, state-of-the-art entertainment experiences that leverage real-time technology. In so doing, ILMxLAB seeks to transition from story-telling to story-living.
Under Vicki's leadership, ILMxLAB created the ground-breaking VR installation, Carne y Arena, which was the vision of Alejandro Iñárritu in association with Legendary Entertainment and Fondazione Prada. Carne y Arena was chosen as the first-ever VR Official Selection at the Cannes Film Festival (2017) and was awarded a special Oscar by the Academy of Motion Picture Arts and Sciences, "in recognition of a visionary and powerful experience in storytelling." In addition to producing multiple promotional VR experiences supporting major film releases and experiments in "all shades of reality", ILMxLAB has collaborated with the VOID to develop and produce the award-winning hyper-reality experience: Star Wars: Secrets of the Empire as well as the recently launched: Ralph Breaks VR. Currently, ILMxLAB is in production on an original episodic VR Story Series: Vader Immortal.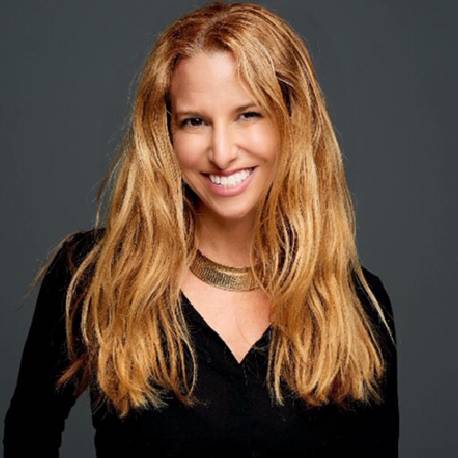 Joanna Popper Head of Virtual Reality for LBE, HP
Joanna Popper is a Hollywood and Silicon Valley media executive. She recently became HP's Global Head of Virtual Reality for Location Based Entertainment. Prior she was EVP of Media & Marketing at Singularity University and VP Marketing at NBCUniversal. Joanna developed a TV show partnership with NBC and Singularity University for a new TV series on technology and innovation.
Joanna was selected as "50 Women Can Change the World in Media and Entertainment," "Top Women in Digital: Game Changers," "101 Women Leading the VR Industry" and is on the Coalition for the Women in XR Fund.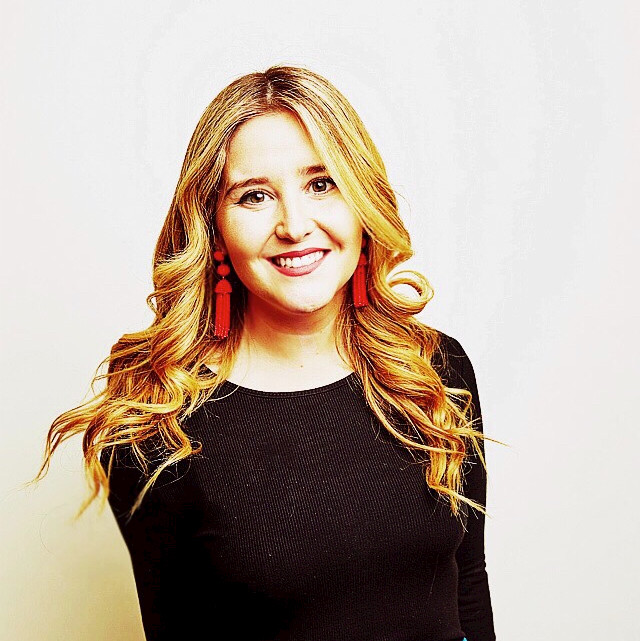 Carolina Arguelles Navas
Global Augmented Reality Lead, Product Marketing, Snapchat
Carolina is a Product Strategy & Marketing leader at Snapchat focused on Augmented Reality and the Camera. She leads monetization strategy, positioning, and evangelism for Snapchat's suite of AR and immersive technology products. Working directly with some of the largest companies in the world, Carolina is supporting the impactful shift to immersive, camera-led experiences. Her work includes driving mass education and adoption of AR products, evolving how AR is created and accessed on the platform, and working closely with partners and brands to inform the design of formats, tools, and technology. Previously, she led measurement thought leadership across industries and products and has held similar roles at several leading measurement companies, including Nielsen.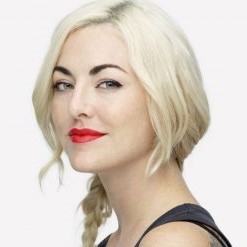 Elizabeth Valleau
Global Creative and AR lead, Facebook / Instagram
Native New Yorker Elizabeth Valleau is an award-winning multimedia artist, entrepreneur and currently, Global Creative and AR lead for Facebook / Instagram, London. She's parlayed her passion for creative technology and platform hacking into new disciplines, formerly as Experiential Creative Lead at Grey NY, ECD at Trollback and co-founded the creative experience department at R/GA NY.
Her work with the United Nations, Nike, Unilever, the BBC and Al Jazeera has won advertising and design's highest awards, including Clio's, Webby's, Pencil's and multiple Cannes Lions. She speaks and writes often about the power of true diversity, advocacy for LBGTQ and women and the urgency to build a better world through creative, inclusive tech.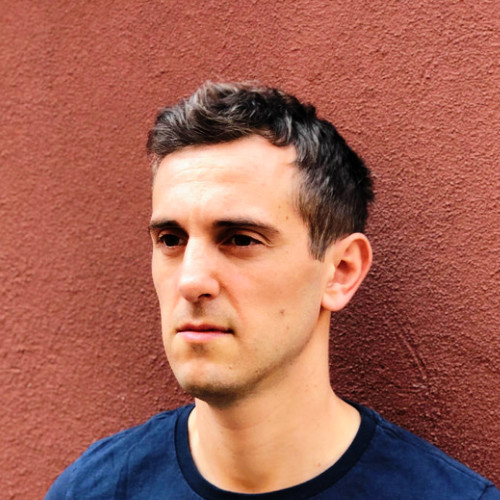 Matthieu Lorrain
Global Head of Creative, AR for Brands, Google

Matthieu is a NYC-based creative leader specialized in brand innovation and creative technology. For the last 10 years, he has been incubating interactive experiences that connect brands and users in unique ways.
His recent work explores the relationship between physical and digital universes with the intent of using our environment as a creative canvas (AR, VR, geo-localized services, etc…).
Matthieu is currently Global Head of Creative, AR/Lens for Brands at Google. His mission is to explore the creative potential of Immersive Computing and help both internal product teams and external partners leverage AR and Visual Search to develop new consumer experiences.
Matthieu has worked with clients from all industries including Nestlé, LVMH, L'Oréal, J&J, Playstation, Oreo, Warner Bros, Google, Mattel and many more. He is a guest lecturer at Columbia University and has been a speaker at major events such as the Cannes Lions, 4A's Createtech, KIKK Festival and NYC Tech Forum. Matthieu's work has been featured in several publications such as AdWeek, FastCompany, The Verge, Mashable.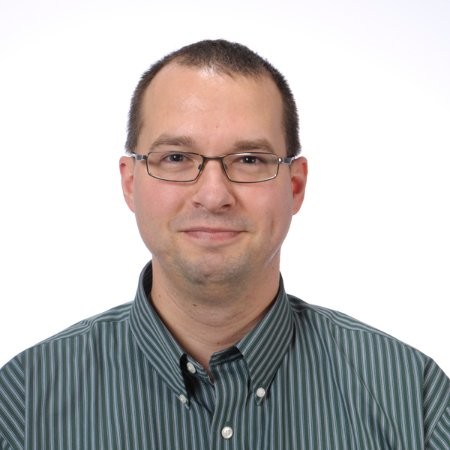 Jeremiah Scott
360 AR/VR Team Leader, Boeing
Jeremiah Scott is a passionate innovator at Boeing. Leading a diverse team of photographers, programmers and developers, his team is delivering a powerful interactive platform for Quality Manufacturing at Boeing. With 13 years at Boeing, specializing in scientific and technical photography, project management and Virtual Reality application, Jeremiah is connecting the dots between technical data and photographic environments.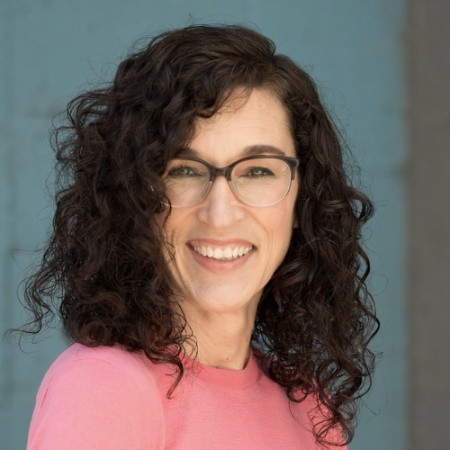 Silka Miesnieks
Head of Emerging Design, Adobe
Silka leads emerging design for Adobe Design. She's behind many immersive design and AI-related features found in Adobe products and services today. Prior to Adobe, Silka led the AR design direction for a Samsung innovation team, she co-founded and lead the product design for Dekko, an AR platform startup. Always one with an entrepreneurial spirit, Silka also mentors AR startups and women in tech.
Her unique background combines 15 experience in UX design, co-founding an Augmented Reality startup (@Dekko) and consulting with hardware/software startups. This combination helps Silka brings a fresh perspective to real-world product designs.
Specialties: Strategic Design Leadership; User Experience Design; Interaction Design; Prototyping; Visual Design; User Research.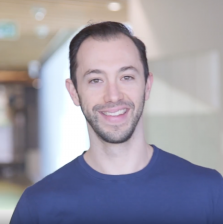 Ryan Nadel
Senior Program Manager, Microsoft

Board Co-Chair
Ryan is a Senior Program Manager in the Mixed Reality Business Applications group at Microsoft where he focuses on the strategy, design and development of Microsoft's suite of first party mixed reality business applications. Ryan's team recently released one of the initial applications, Dynamics 365 Guides, announced at Mobile World Congress in conjunction with HoloLens 2. Guides transforms training and development with its simple authoring tool that allows anyone to create step by step mixed reality instructions that utilizes the power of 3D and spatial intelligence to guide users through complex workflows. Working directly with some of the largest companies in the world, Ryan is supporting the biggest and highest impact mixed reality deployments in the industry.
Ryan is also the founder of Biba, a collection of mobile games for kids that integrates with playgrounds using augmented reality to inspire real world physical play. Distributed by some of the largest playground companies in the world, you can find Biba smart playgrounds with our AR markers in over 4,000 locations around the globe including the USA, Canada, Sweden, New Zealand, UK, and Singapore. Biba was selected by Fast Company as one of the 10 most innovative gaming companies in the world in their 2019 Most Innovative Companies issue.
Eric ChengImmersive Media Lead, Meta Reality Labs


Eric Cheng is Immersive Media Lead at Meta Reality Labs, in addition to being an award-winning photographer and cellist. As a hands-on executive producer, Eric has supported and produced numerous immersive media projects for VR, including 5 Emmy-nominated films and experiences.
Previously, Eric was Director of Aerial Imaging at DJI and Director of Photography at Lytro. Eric served on the Board of Advisers of Wirecutter, and is a Field Associate at the California Academy of Sciences in San Francisco, California
Rick Champagne Global Media & Entertainment Industry Management, NVIDIA


Rick Champagne leads Global Media & Entertainment Industry Management for NVIDIA. In this role, Rick works closely with customers and partners in Film, TV, Broadcast, and Advertising to promote the advancement and adoption of new technologies within the industry. With a long history of managing products such as the Autodesk 3ds Max and Maya Entertainment Creation Suites, Softimage, Mudbox, and Painter, Rick has been in the service of Artists and Technologists for over two decades. Rick is a member of the Visual Effects Society, a Board Member of the Advanced Imaging Society, and holds a Master's in Business Administration.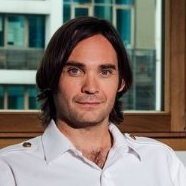 Joel BretonPresident EVP Product Development, Penumbra


Joel has produced award-winning games including Duke Nukem, Unreal, Major League Baseball, Anno 1602, Doom, Amped, Pirates of the Caribbean, Bomberman, Mario Party, Terraria, Payday 2, Brothers, and Sniper Elite
He has managed a team of content producers at MTV Networks to develop their free-to-play strategy for mobile and online games; launched virtual goods platform for developers to implement micro transactions across MTV's online portfolio of more than 100 million monthly visitors
Joel has also directly managed AAA content development and publishing partnerships including negotiating exclusive content partnerships with Bethesda Softworks, Rockstar Games, Warner Brothers, Disney, Square Enix
Pearly ChenVP Business Development & Partnerships, HTC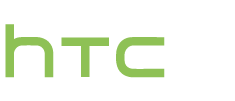 Pearly Chen is a Vice President at HTC, heading Business Development & Partnerships for VIVEPORT, the device-agnostic Virtual Reality content service provider created by HTC. She also manages HTC's $100 million global accelerator fund Vive X since its inception in 2016, leading investments in a growing global portfolio of innovative startups in virtual and augmented reality space. As Chief of Staff to Cher Wang, CEO and Chairwoman of HTC, she works closely with Wang and her executive team as a cross-functional executive and thought partner on strategic business planning, high-priority initiatives, global engagement and board affairs since 2012.
She also represented Wang during her tenure at APEC Business Advisory Council between 2009-2015, chairing its Finance and Economic Working Group, SME & Entrepreneurship Working Group, and ABAC Women's Forum, often speaking at high-profile international forums on the topics of innovation and leadership.
Prior to HTC, Pearly was an investment professional at Goldman Sachs, providing investment advisory service to its Asia Pacific clients.
A dynamic, high energy global citizen, multi-linguist, voracious reader, avid traveler, competitive triathlete and mother of two, she believes that everyone has the capacity to create a legacy that impacts lives of many others. Putting to good use of her infectious energy and unique perspectives, she makes it her life's goal to inspire and help others thrive.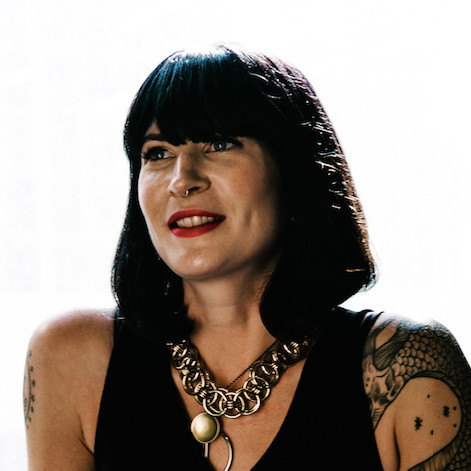 Timoni West
Director, AR/VR/MR Research, Unity

Timoni's goal is to make computers better tools for a wider swath of humanity; not just available or useable, but really useful. This means they need to be more flexible, responsive, interactive and thoughtful than today's computing paradigms allow.
Core competencies
Product definition and execution • Cross-functional alignment • Strategy • Emerging technologies • Management • Public speaking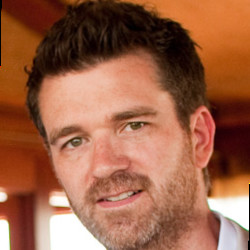 James KnightVirtual Production Director, AMD

James Knight is a British Born, LA-based Virtual Production Director, specializing in onset realtime visual effects and Virtual Reality (VR). He has managed the Performance Capture for films including AVATAR, I AM LEGEND, HULK and PRINCE CASPIAN and various video games including, SCENE IT, STAR WARS THE OLD REPUBLIC, and GOTHAM RACING. He is a member of the Visual Effects Society (VES), on the Board of Directors at the British Academy's Los Angeles chapter (BAFTA-LA), and a member of the Scientific and Technical Achievement Committee at The Academy (AMPAS).
Helping to Accelerate Growth in the XR Industry
The AIXR Steering Board has been established to discuss and action change on the state of the industry amongst the decision-makers, specialists and pioneers of the XR industry and across sectors looking to incorporate VR technology into their future business strategies.
The board oversees and directs the work that AIXR does and is made up of the brightest minds in immersive technology, fully committed to seeing the XR industry grow and enabling that growth. 
Discussions and issues addressed through our advisory panel will be published and distributed to AIXR members. To get in touch with our advisory panels and share your thoughts please email [email protected]
Join an advisory panel and have your voice heard within the immersive industry.
IT's time to make an impact